General Motors Reiterates Plans to Invest $1B in Russia, Touts Chevrolet Brand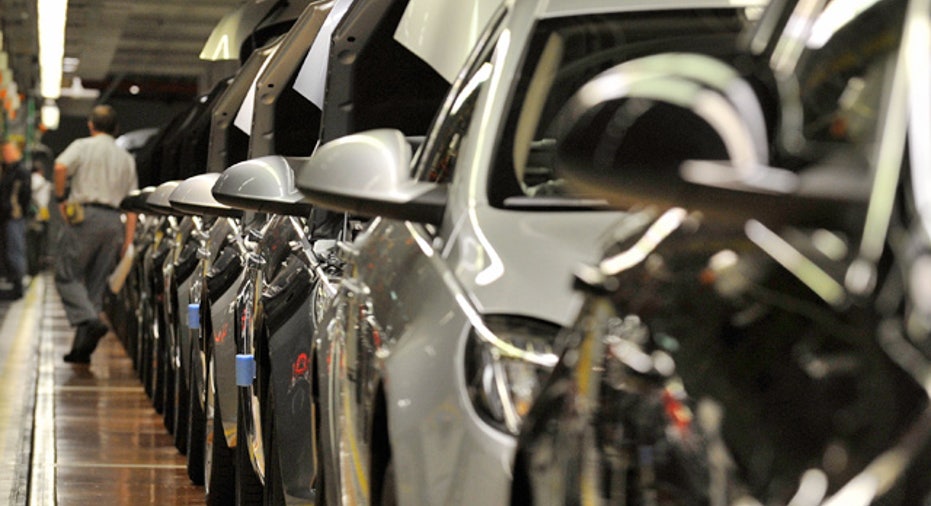 General Motors (NYSE:GM) reiterated plans on Wednesday to invest some $1 billion in Russia over the next five years through a series of plant expansions that will more than double its capacity in one of the world's fastest-growing auto markets.
The announcement, which reiterates statements made in June by GM Chief Executive Officer Dan Akerson, came ahead of an annual auto show in Moscow, where the company will display a slew of new Chevrolet cars including the Colorado pickup, Trailblazer SUV and Cobalt.
In a statement posted Wednesday on GM's web site, the company's Russian president, Jim Bovenzi, touted the success of GM's Chevrolet-branded cars in Russia, its largest global brand with annual sales of more than four million vehicles.
"As the fourth-largest market for Chevrolet, Russia has become a priority for General Motors," Bovenzi said. "We are responding with products that will satisfy the needs of our customers nationwide."
The company and its Detroit peers have been investing heavily both at home and in emerging markets over the last several years in an effort to tap improving demand as they continue to pull out of an economic slump brought on by the Great Recession.
The move by GM follows vows by the automaker to invest significantly in China's booming car market, as well as previously announced plans to invest $2 billion in U.S. factories by 2014.
Expanding plants in Russia through 2017 will more than double GM's capacity there so that it can build more cars on location and improve operational efficiency as demand continues to grow.
In June, when the automaker broke grown on a plant expansion in St. Petersburg, Akerson said its capacity there would jump to 230,000 cars a year from just 98,000 by 2015.
At that time, Akerson had said GM was embarking "on a new era in Russia."
The manufacturer's joint venture with AvtoVAZ in Russia's Togliatti region will also benefit from the $1 billion investment, which was inked in 2011 as part of a partnership with the Russian Federal Ministry of Economic Development.
Production there will be increased to 120,000 from 95,000, according to Russian news agency Interfax citing Bovenzi on Wednesday.
While growth has slowed slightly this year, car sales in Russia continue to grow at double-digit paces. GM, which was saved from bankruptcy a few years ago thanks to a U.S. government-backed bailout, has become the second-largest car seller in Russia by sales.
"Our growing investment is the strongest possible endorsement by General Motors of our intent to make Russia a significant part of our international operations," Akerson said earlier.