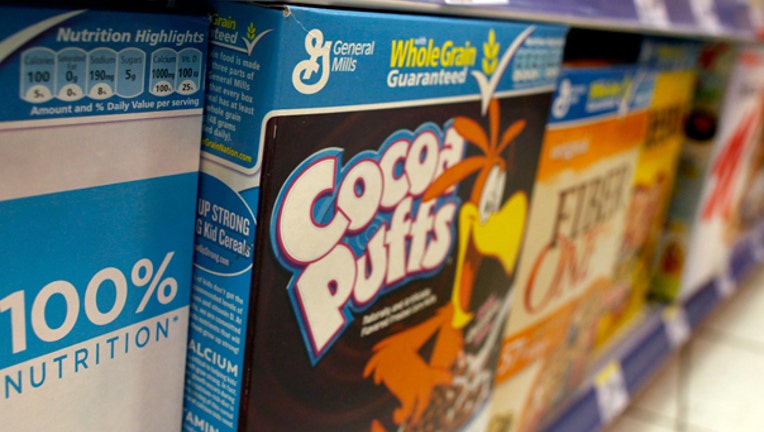 After making a controversial change to its legal terms last week, General Mills has reversed its stance on forced arbitration.
Last week, General Mills (NYSE:GIS) quietly changed its legal terms to say that customers who download coupons online and participate in brand forums would not be able to file class-action lawsuits against the company, and instead would have to resolve legal issues through "forced arbitration." The New York Times was first to report the change, which sparked outrage amongst consumers online.
At the time, General Mills spokesman Mike Siemienas told FOXBusiness.com in an email statement that the Times story was a "broad mischaracterization."
But late Saturday, the company, which makes products including Cheerio's, Lucky Charms and more, sent out an update announcement that it would be changing its legal terms back to what they were before.
"Those terms—and their intentions—were widely misread, causing concern among consumers," the brand posted on its blog. "We rarely have disputes with consumers – and arbitration would have simply streamlined how complaints are handled. Many companies do the same, and we felt it would be helpful. But consumers didn't like it. So we've reverted back to our prior terms. There's no mention of arbitration, and the arbitration provisions we had posted were never enforced. Nor will they be. We stipulate for all purposes that our recent Legal Terms have been terminated, that the arbitration provisions are void, and that they are not, and never have been, of any legal effect."
Domenic Romano, New York City attorney and founder at Romano Law PLCC, said the first change by General Mills gave consumers "uneven bargaining power" and that would mean any arbitration between the brand and customers would be behind closed doors. It had the potential to turn consumers off from buying General Mills products, and at very least, from participating in online forums.
Romano points to General Mills' post, in which it says "We'll just add that we never imagined this reaction…. At no time was anyone ever precluded from suing us by purchasing one of our products at a store or liking one of our Facebook (NASDAQ:FB) pages [as was originally reported by the New York Times]. That was a mischaracterization—or just very misunderstood."
"Yet, they contributed to the ambiguity themselves by their broad-sweeping classification of when the mandatory arbitration would apply," Romano said. "Their revised terms last week were vaguely written, leaving them open to a wide range of interpretations.  For example, they initially indicated that the forced arbitration would apply to engaging with General Mills in 'online communities.'   But after the initial outcry, they came out and clarified that what they meant was online communities on their own website and not on their brand pages on the most popular online communities (like Facebook and Twitter)."
He said the brand has created its own crisis due to its own ambiguity with consumers, and it is unclear if this was accidental.
"One would doubt that General Mills, with an experienced legal department, would do that by accident.  Now, we know the result – public backlash," Romano says.