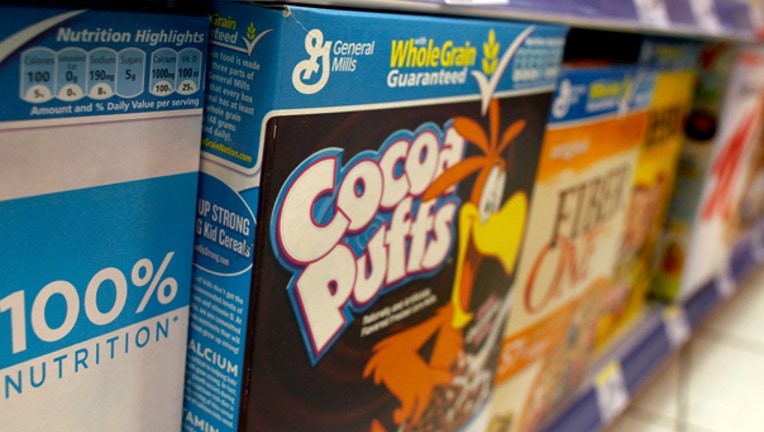 General Mills (NYSE:GIS) revealed weaker-than-expected second-quarter top- and bottom-line results on Wednesday and warned foreign exchange rates may take a bigger than hoped hit on earnings in the second half of the year.
The Minneapolis-based maker of packaged foods, including Cheerios and Pizza Rolls, reported net earnings of $549.9 million, or 84 cents a share, up 1.5% compared with a year-earlier profit of $541.6 million, or 82 cents.
Excluding one-time items, General Mills said it earned 83 cents, missing average analyst estimates by five pennies a share, according to a Thomson Reuters poll.
While input costs rose and U.S. sales slumped, it's also worth mentioning that last year's second quarter included Thanksgiving Day, while this year's did not.
Revenue for the three months ended Nov. 24 was $4.88 billion, virtually matching year-ago results and missing the Street's view of $4.95 billion.
"The second quarter was a difficult comparison to strong prior-year sales and earnings results for our businesses," General Mills CEO Ken Powell said in a statement. "The period included the highest quarterly input cost inflation we expect to see this fiscal year, and food and beverage industry sales in the U.S. and other developed markets slowed a bit during the quarter."
While General Mills reaffirmed its fiscal 2014 guidance between $2.87 and $2.90 a share and said it expects second-half earnings growth to accelerate from first-half levels and ingredient cost inflation to ease, it warned that foreign currency effects will be a greater headwind than previously expected.
Further devaluation of the Venezuelan bolivar would push General Mills' EPS to the low end of its guidance range, the company said. The consensus EPS view is $2.90.
Shares of the Progresso soup manufacturer slumped about 2.15% in recent trade to $48.52. They are up 20% year-to-date.