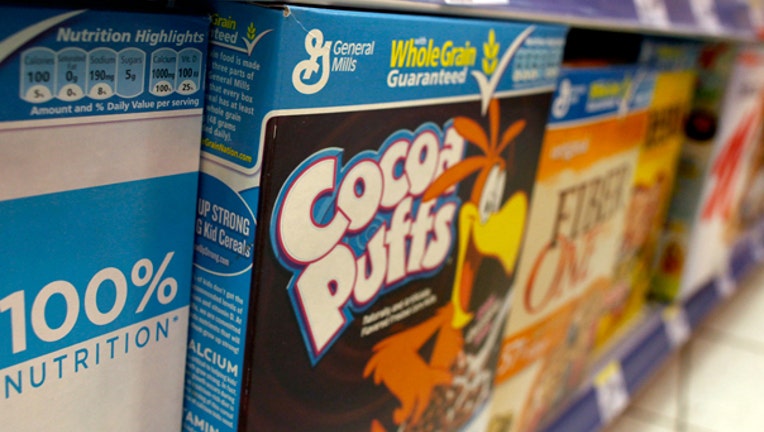 General Mills (NYSE:GIS) said Wednesday its first-quarter profit slipped 16% despite stronger sales from the addition of Yoplait and Pillsbury products.
The company, which makes Cheerios cereal and Progresso soup, logged net income of $459.3 million compared to $548.9 million in the year-ago period. On a per-share basis, earnings checked in at 70 cents, down from 82 cents.
Adjusted earnings, which exclude one-time items, rose to 70 cents from 66 cents to meet Wall Street expectations.
Sales climbed 8% to $4.37 billion, topping estimates of $4.29 billion.
Minneapolis-based General Mills noted the addition of new products such as Yoplait Greek yogurt and Pillsbury gluten-free dough accounted for five percentage points of sales growth in the latest period.
Last year, the company acquired Yoplait International and Brazil's Yoki Alimentos.
"In particular, our net sales growth in the quarter reflects a healthy mix of gains from established brands, strong introductory shipments for new products, and contributions from new businesses added to our portfolio," Chairman and Chief Executive Ken Powell said in a statement.
General Mills also affirmed its guidance for fiscal 2014, calling for adjusted per-share earnings of $2.87 to $2.90.
Shares ticked 37 cents higher to $50.15 in pre-market trading. As of Tuesday's close, the stock has risen 23.1% so far this year.