Gender Gap in Silicon Valley? Norwest's Sonya Brown Weighs In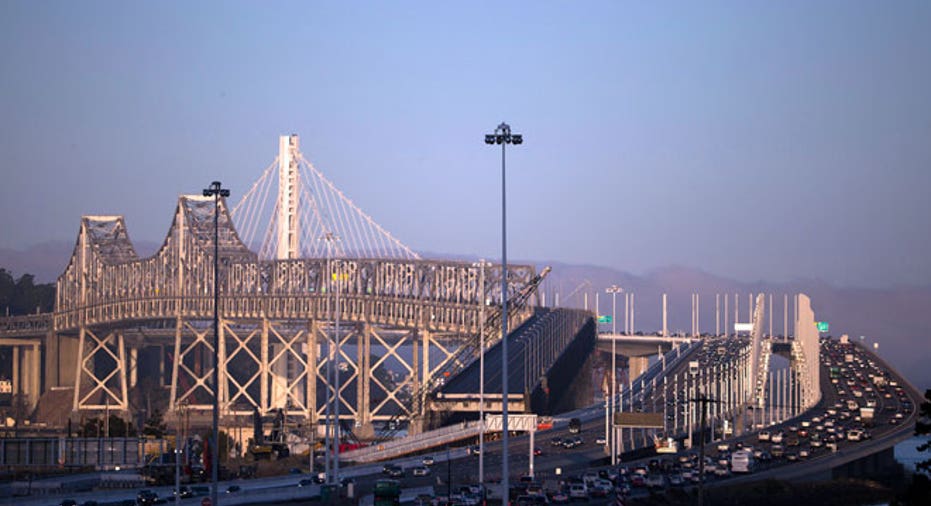 Though there are plenty of prominent women in tech -- Sheryl Sandberg, Marissa Mayer and Meg Whitman all spring to mind--, Silicon Valley's gender gap remains significant.
Recent employee breakdowns from Google, Apple, Facebook and Twitter show that women make up only about 30% of the overall workforce (and an even smaller percentage of the technology staff). And a new study from Babson College shows that women partners at U.S. venture-capital firms have actually declined in number since the late '90s, falling from 10% in 1999 to 6% in 2014.
So what's it like to be a woman partner in the tech-investment world? Sonya Brown, a general partner in the growth equity division of Norwest Venture Partners, has more than a decade of experience investing in technology. Here's what she had to say on women CEOs and founders, the rise of women-centric startups and the unique perspectives women bring to the table as investors.
On whether she intentionally seeks out women-run or -founded companies:
"I didn't necessarily come out looking to invest in women-owned companies or women-run companies. But I've actually invested in a lot that have either been women-run or woman-owned companies when they started or I may have hired a woman CEO along the way. And none of it on purpose – I was not out with a mission at all – but in every case [a woman] was sort of the best person for the job and for the role." Brown said.
Brown's current investments at NVP include women's clothing line Bailey 44 and jewelry company Kendra Scott Design. While at Summit Partners, Brown invested in Physicians Formula and served on the board for five years, during which she helped promote the female head of marketing to the CEO role.
On how being a woman has helped her as an investor:
"[O]bviously I understand businesses that are selling to women because I am one, right? So there's a comfort level there and …. I feel like they are somewhat underserved and there's a lot of opportunity in those types of companies out there. I've had the opportunity to connect well with some of these women founders and CEOs, and they may have gone through a process of being called on by my competitors as well as myself and I may have been the only woman that they really talked to in the process – or there may have been one other woman they talked to in the process – so I think that's been a positive in my career as far as standing out," Brown said.
On what will lead to increased investing in women-run companies:
"I'm not sure if it had anything to do with the CEOs being women, but we had the best exits [at Summit Partners] with women at the helm. And that's one of the most important things:  to get the word out there for investors that there can be and there have been really strong exits with women at the helm," Brown said.
On whether male VCs miss the mark on women-centric companies:
"I do think sometimes that men just have a harder time understanding, perhaps in the cases where women are bringing women-type products to the table. It's just a different type of business that they may not have direct knowledge of, that they may need to ask a wife or an assistant or someone else in the office about," Brown said.
"We invested in Madison Reed, which us a hair color company, and that's kind of an example … the partner at the firm, Jeff Crowe, knew [Madison Reed CEO] Amy [Errett] and thought she was a terrific exec, but didn't know anything about hair color … but wanted to back Amy. He came to me and said, 'I don't know anything about this sector. You've been in beauty, can you help?' And it was a little bit of, one, I am a female and I do color my hair, so I have direct experience, and then I was on the board of Physicians Formula, so I do have experience of being in the beauty sector."
On young women investors:
"There are more women investors today, which is great … I think [some] try to hold onto doing both enterprise-type transactions and some female-focused businesses, which is true of myself, too," Brown said.
"You do worry … especially when I was younger in my career, about being typecast. And when I first joined Summit Partners, my first deal was a cosmetics deal, and I was like, 'Great.' Here I am, I joined to do tech and was doing tech in '98, '99, before business school and so my intent had been to go in and make technology investments. But in 2002, there were no technology investments to be made at that point in time, and so I was looking elsewhere for opportunity and the consumer sector was one I had some interest in," Brown added.
Whether tech companies' diversity reports will effect real change:
"I feel like Wall Street went through an era of lawsuits and studies and all that back in the late '80s, early '90s. I was at Bear Stearns from '94 to '96, and by then the senior ranks were still very sparse, but the analyst class was getting close to 50-50 … The talking about it had real impact in the financial world industry," Brown explained. "But it's hard – you're not getting to 60-40 the other way in a financial analyst class, and I'm not sure that will happen in technology either. So many men are headed to engineering and women aren't always making that choice. In order to effect change, you need to go to the root cause. We need more women engineers and more women finance majors in order to come up in the ranks long-term."