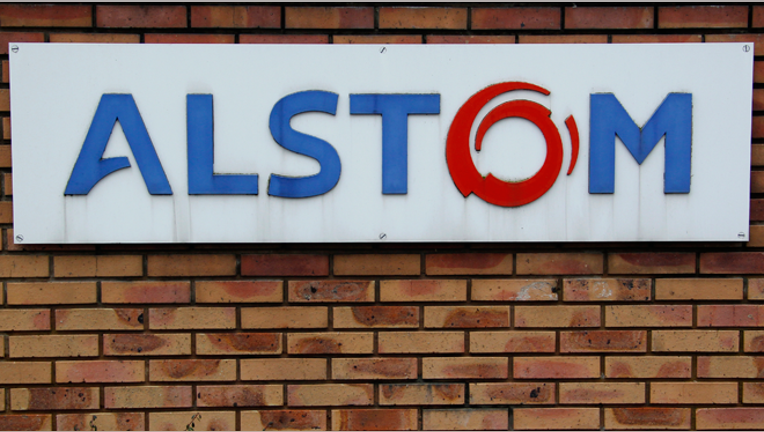 U.S. conglomerate General Electric (NYSE:GE) reshaped its offer for the power assets of Alstom on Thursday to propose an alliance based on 50:50 joint ventures that would ringfence sensitive nuclear activities.
It was the latest shot in a two-month-long tussle for control of Alstom's energy business and comes days before the board of the French group is set to choose between GE's proposal and a rival one from Siemens <SIEGn.DE> and Japan's Mitsubishi Heavy Industries (MHI) <7011.T>.
GE said the new offer had been agreed with Alstom management and that it would create an "alliance" - picking up on the term which France's Socialist government has said it favors to describe any tie-up involving the engineering group.
Despite the restructuring of the offer, GE said its overall valuation for Alstom - put at 12.4 billion euros ($16.9 billion)- was unchanged. It stressed that the deal, if approved, would immediately boost the U.S. company's earnings.
"Our discussions with the French government over the past seven weeks have been productive. As a result, we have reached agreements with Alstom's management that will create an alliance between our companies in both spirit and practice," GE Chief Executive Jeff Immelt said in a statement.
"The alliance will retain and strengthen France's presence in the energy business and reinforce Alstom Transport. It creates jobs, establishes headquarters decision-making in France and ensures that the Alstom name will endure," said Immelt, who earlier met with French government and trade union officials.
Whereas the previous GE offer was largely a straight purchase of Alstom's power activities, the updated offer proposed two 50:50 joint ventures in grid and renewable energies, and a global nuclear and steam alliance.
The 50:50 nuclear alliance will moreover see the government hold a preferred share giving it a veto and other rights over issues related to security and technology of nuclear plants.
Sensitive intellectual property related to Alstom's Arabelle nuclear steam turbine technology would be transferred to a special purpose vehicle wholly owned by the French government.
Alstom shares extended losses after the announcement and closed down 6 percent. One trader cited the state's veto right on issues related to nuclear as having spooked some investors.
GE said it had signed a memorandum of understanding with the French group's management to strengthen the transport activities of Alstom, maker of the famed TGV high-speed train.
Under the plan, GE would sell its signaling business to Alstom and enter collaboration pacts for services, technology, manufacturing and support in the United States.
The Siemens-MHI proposal would take just the gas turbines arm of Alstom and give MHI minority stakes in its other power activities. Siemens says it values Alstom's energy business at around 2 billion euros more than the GE offer, but sources close to Alstom had cited concerns over its complexity.