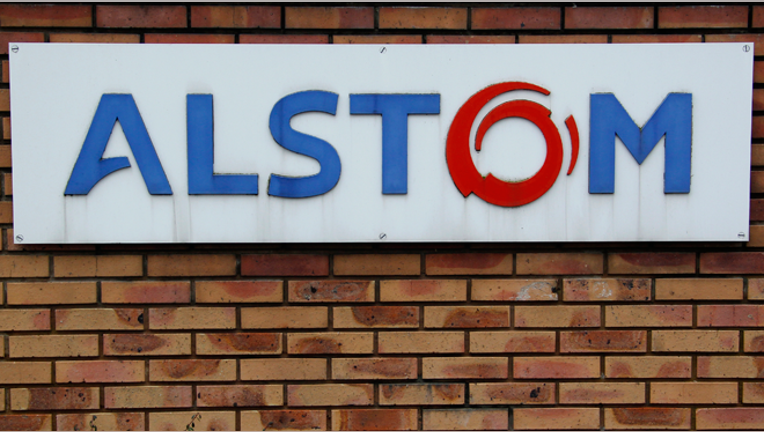 France will be making a sound investment by taking a stake in Alstom, its chief executive said on Monday, adding however that the government would be buying in too late to have a say in the use of proceeds from its tie-up with General Electric (NYSE:GE).
France won an option to buy 20 percent of Alstom from conglomerate Bouygues on Sunday, in an eleventh-hour deal clearing the way for the agreed sale of most of Alstom's energy business to GE.
The agreement drew a close to a two-month battle for the future of Alstom - a prized industrial company struggling with slow demand for power equipment in post-recession energy markets - that the French government said it would not allow to be "devoured" by a foreign firm.
"I think they (the government) would make a good investment in Alstom. This is a company which has a strong potential of value creation and I'm expecting that all shareholders will benefit from this value creation," Alstom Chief Executive Patrick Kron told a call with analysts on Monday.
However, given the state will not be part of Alstom's capital nor on its board before the deal closes in roughly a year, it will not have its say on the use of proceeds from the transaction, he added.
Alstom will be reaping 12.35 billion euros ($16.9 billion) from the sale of its power assets to GE, but will have to re-invest about 2.5 billion euros into three 50:50 joint ventures created at the request of the government - in its electricity grid, renewable energy and nuclear power businesses.
Alstom plans to use the rest of the proceeds to pay off debt, strengthen its transport arm via acquisitions and return cash to its shareholders. Kron declined to give even a rough breakdown of the numbers.
JOINT VENTURES
GE had originally wanted to buy Alstom's entire power arm outright, but the government threatened to block a deal unless it created partnerships in the fields of nuclear power and renewables, seen as strategic to the country's energy independence and ecologic transition.
Taking into consideration Alstom's investment in these joint ventures and the cash it will be transferring to GE, the U.S. group's total cash outlay for the deal will be $10 billion.
The joint ventures planned with GE represent annual revenue of 7.6 billion euros and will include exit options for Alstom, for instance through initial public offerings (IPOs), Kron said.
Alstom also struck a memorandum of agreement with GE to buy the latter's rail signaling business for around 600 million euros and to cooperate in services, technology, supply chain, manufacturing and commercial support in the United States.
Kron said having GE's signaling business - which has annual sales of roughly $500 million and is particularly strong in U.S. freight signaling - would grow Alstom's own unit by more than a third, improve its footprint worldwide and bring opportunities for cross-selling and cost synergies. He did not give figures.
Alstom's rail arm as a whole would gain precious access to the U.S. market and grow revenue and margins, Kron said.
However, the Alstom saga is not quite over yet. The deal still needs to be submitted to labor representatives, competition watchdogs and shareholders' approval and is expected to close in the first half of 2015.
"The process ahead is still heavy and complex... there is still some road ahead," Kron said.