GE 3Q Profits Dip 8.6% on Charges, Slowdown at Finance Arm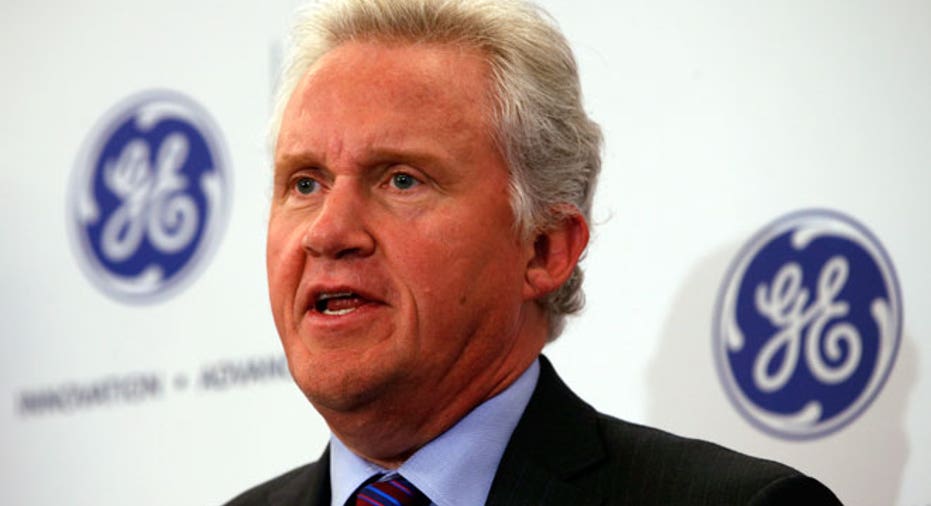 Blue-chip conglomerate General Electric (NYSE:GE) narrowly topped forecasts on Friday even as its third-quarter profits dropped 8.6% amid charges and a revenue slowdown in its finance arm.
Buoyed by the better-than-expected earnings and a record backlog, GE advanced about 2% in premarket trading.
GE said it earned $3.19 billion, or 31 cents a share, last quarter, compared with a profit of $3.49 billion, or 33 cents a share, a year earlier. The results included restructuring and acquisition charges.
Excluding one-time items, it earned 36 cents a share, topping forecasts by a penny.
Revenue dipped 1.5% to $35.73 billion, slightly trailing the Street's view of $35.96 billion.
"Our third-quarter results were very strong in an improving global business environment," GE CEO Jeff Immelt said in a statement.
GE said its backlog of service and equipment orders grew by $6 billion to a record $229 billion. Orders jumped 19% to $25.7 billion.
"We are winning in the market and are well positioned for 2014. Our overall framework for the year is unchanged," Immelt said.
GE was hurt by a 5% drop in revenue at GE Capital to $10.67 billion due to planned asset reductions.
The company is reportedly planning to spin off GE Capital, which, if independent, would be the fifth-largest commercial bank in the U.S.
The conglomerate also suffered a 10% drop in power and water revenue to $6.5 billion and a 3% dip in energy management sales to $1.83 billion.
On the other hand, GE reported an 18% jump in oil and gas revenue to $4.32 billion and a 12% gain in aviation sales to $5.36 billion.
Shares of Fairfield, Conn.-based GE gained 2.07% to $25.19 ahead of Friday's opening bell, putting them on track to extend their 2013 advance of 17.6%.