Gas Prices Expected to Dip Below $3 this Fall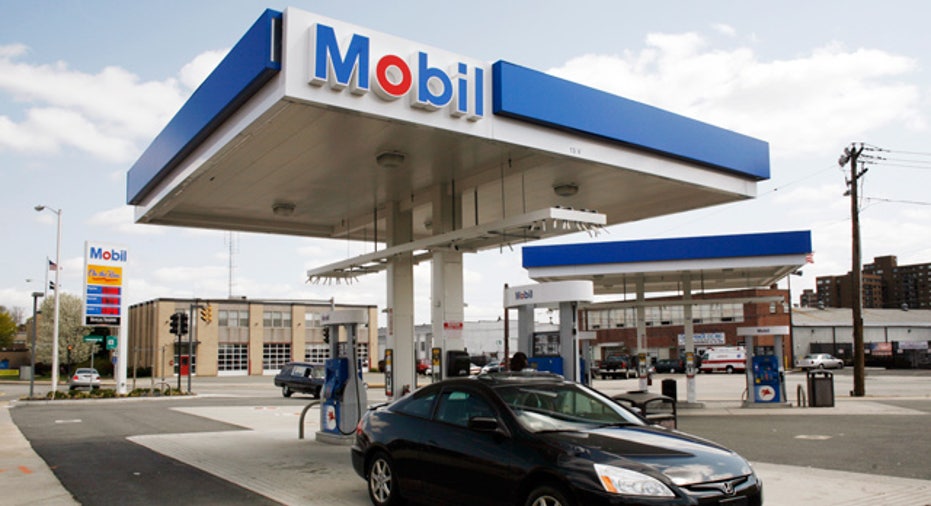 Here's a silver lining to the slow economic recovery: lower prices at the pump.
Experts expect the prolonged weakness in the economic recovery to result in a substantial decrease in gas prices later this year. "Gas prices could hit the $3 mark in the next few months, and you may see some prices below that dot in [some places in] the country in the next couple of weeks," says Tom Kloza of the Oil Price Information Service. "I'm not in the camp that thinks we're going to see a collapse in oil prices similar to 2008, but the market is definitely worried about that."
The current national average for regular unleaded gasoline stands at $3.45 per gallon, down from 2011 highs of $3.62 per gallon, according to the AAA Fuel Gauge Report. Crude oil is currently trading down 9.63% for the month of June—and experienced a 4% drop on Thursday alone, the largest one-day percentage drop since December 2011, according to Dow Jones.
Moving into autumn, Kloza expects confidence in gas futures to remain weak, and once Labor Day has passed, he says demand will drop even further. He  adds gas prices should reach their lowest point for the year between Halloween and the upcoming presidential election.
However, two big variables have the potential to disrupt this downward trend: hurricane season and the situation in Iran.
"You do have hurricane season approaching, and the notion that Iran is going to create a little mischief in July or August with its nuclear talks. Either one could throw a fly into the ointment," says Kloza. "If a hurricane comes ashore at Corpus Christie, then that really changes the picture."
Moving into autumn, Kloza says the wholesale price of regular unleaded gas will be around $2.25 per gallon. To calculate the retail price, Kloza adds 70 cents, putting the price paid at the pump at around $2.95 per gallon.
"If there were such a thing as retail futures, they would be trading for November and December at just under $3. However, oil markets are all about reactions and overreactions, so don't go out and buy a hummer yet."
Although consumers may be excited with the prospect of cheaper gas, Stephen Schork, editor at the Schork Report, says the price is a double-edged sword.
"We're looking at a nice discount for consumers, but we're getting that because of further economic contraction and fears that the economy is going to get worse," says Schork. "In February, the concern was that we didn't have enough supply, and now the concern is that we don't have enough demand.