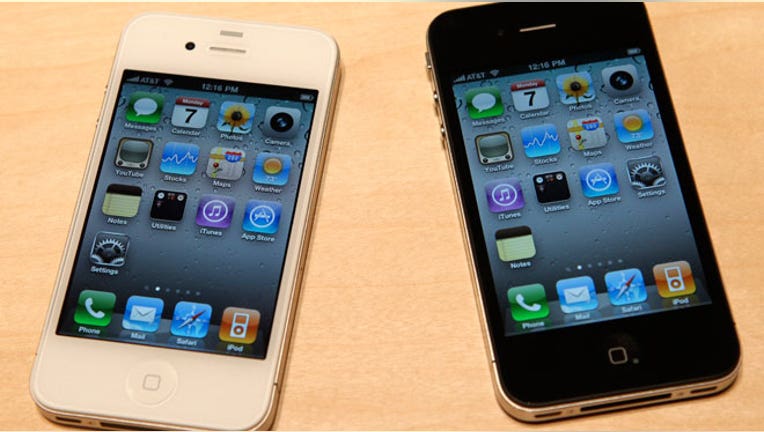 Global smartphone sales increased 47.3% to 149 million units in the fourth quarter of 2011, according to market research firm Gartner. Total smartphone sales for the full year increased 58% to 472 million units and accounted for 31% of all mobile devices sold.
The record sales were led by Apple's iPhone, which sold 37 million units and helped the company capture a 23.8% market share in the fourth quarter. Apple was also the top smartphone vendor in 2011, with a 19% market share.
See more tech stories on the FOX Business Technology homepage.
"Western Europe and North America led most of the smartphone growth for Apple during the fourth quarter of 2011," said Roberta Cozza, principal research analyst at Gartner. "In Western Europe the spike in iPhone sales in the fourth quarter saved the overall smartphone market after two consecutive quarters of slow sales."
Samsung continued its success with LG, Sony Ericsson, Motorola and Research In Motion recording disappointing results. Both ZTE and Huawei dominated the low-end to mid-range market and became — along with Apple — the fastest-growing vendors in the fourth quarter of 2011. "These vendors expanded their market reach and kept on improving the user experience of their Android devices," said Cozza.
This content was originally published on BGR.com
More news from BGR: