Gap July Sales, 2Q EPS View Wow Wall Street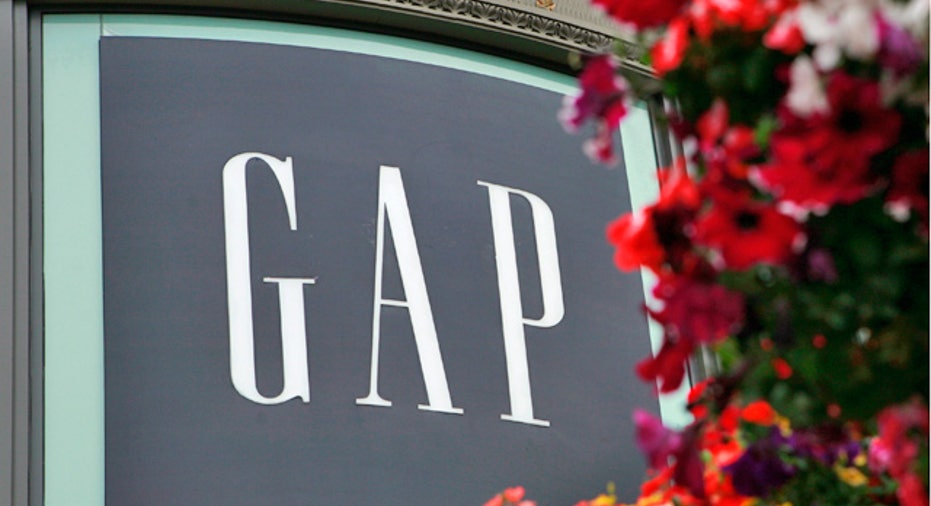 Gap (NYSE:GPS) revealed double-digit July same-store sales growth on Thursday and projected second-quarter earnings that would exceed Wall Street's projections, sending the retailer's shares soaring 8% to fresh 52-week highs.
San Francisco-based Gap said its same-store sales jumped 10% in July despite intensifying economic anxiety, blowing away forecasts from analysts for a smaller rise of just 3.8%. Total July sales leaped 11.6% to $1.06 billion
The strong July performance was led by a 13% leap in North American same-store sales at Gap stores and a 12% rise in Old Navy same-store sales.
"We are pleased with our second quarter sales performance and the continued positive trend  we're experiencing in North America," CEO Glenn Murphy said in a statement.
For the second quarter, Gap said its sales increased 6% to $3.58 billion, beating the Street's view of $3.51 billion. The company projected North American Gap and Banana Republic same-store sales rose 7% in the second quarter, while North American Old Navy same-store sales gained a more modest 3%.
Underscoring the turbulence in overseas markets, especially in Europe, Gap projected a 5% decline in international same-store sales last quarter.
Meanwhile, management projected second-quarter EPS of 47 cents to 48 cents, which would easily surpass consensus calls from analysts for EPS of 38 cents.
Shares of Gap, which is slated to report full results later this month, rallied 9.08% to $32.10 in recent trading. On an intraday basis the shares hit a new 52-week high of $32.75. Thursday's rally leaves Gap up an impressive 71.86% so far this year.
A number of other retailers reported better-than-expected July sales and raised their second-quarter outlooks, including American Eagle (NYSE:AEO) and Victoria's Secret parent Limited Brands (NYSE:LTD).