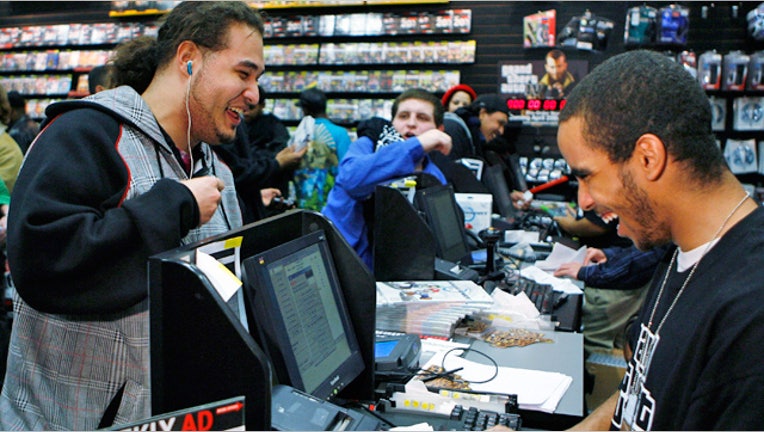 GameStop (NYSE:GME) disclosed on Monday a surprise slump in 2011 holiday sales due to weak Wii game sales, but the video-game retailer is sticking to its financial guidance.
The world's largest video-game retailer said its holiday same-store sales slipped 0.3% last year, compared with estimates from analysts for a 0.6% gain. International same-store sales fell 1.5%. Total sales inched up to $3.02 billion.
"During the holiday, our solid sales performance of new high-def console software was offset by weak Wii software sales and hardware sales due to the lack of new hardware offerings versus the 2010 period," CEO Paul Raines said in a statement. "We were pleased with the performance of our buy-sell-trade business, digital offerings and mobile initiatives."
Given the disappointing holiday figures, Grapevine, Tex.-based GameStop said it now expects fourth-quarter same-store sales to decrease 1% to 2%.
However, the video-game retailer reiterated its forecast for non-GAAP EPS of $1.66 to $1.76 in the fourth quarter and $2.82 to $2.92 in the full year. Analysts had been calling for EPS of $1.73 and $2.88, respectively.
GameStop said total sales of new video game software jumped 9.9%, boosted by titles like Activision's (NASDAQ:ATVI) Call of Duty: Modern Warfare 3. However, new hardware sales slumped 19.6%.
The company said its digital sales soared 60% during the holiday period amid strong demand for the Call of Duty ELITE subscriptions for downloadable content.
Shares of GameStop were inactive ahead of the opening bell but have rallied about 20% over the past year.