GameStop 2Q Profit Slips on Weak Hardware Sales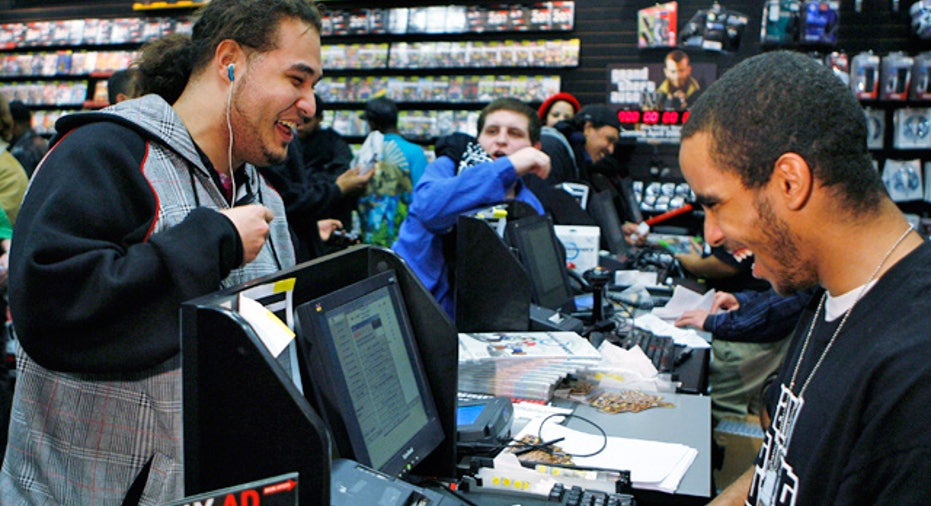 GameStop (NYSE:GME) revealed a narrowed second-quarter profit on weak hardware and software sales, though it still reiterated its fiscal view and expressed optimism over digital sales.
The worlds largest multichannel video game retailer posted net income of $30.9 million, or 22 cents a share, compared with $40.3 million, or 26 cents a share, in the same quarter last year.
The results were just ahead of average analyst estimates polled by Thomson Reuters of 21 cents.
Revenue for the three months ended July 30 was $1.74 billion, down 3.1% from $1.8 billion a year ago, missing the Streets view of $1.81 billion. Fueling the decline was a 9.1% in sales at stores open more than a year.
While pre-owned sales increased 12% and digital sales grew sharply above the companys own expectations by 69%, results were impacted by softer demand for new hardware and software.
GameStops resilient retail model enabled us to achieve our earnings plan despite a challenging period for the industry, the companys chief executive, Paul Raines, said in a statement. Through the back half of the year, we expect industry software sales to accelerate based on an exciting title line-up.
For the current quarter, GameStop predicts earnings in the range of 38 cents to 41 cents a share. Wall Street is expecting earnings of 38 cents. For the full-year, the company reiterated its view between $2.82 and $2.92 a share, which is in line with analyst views of $2.87.