Game On: Google's YouTube Gaming Channel Coming Soon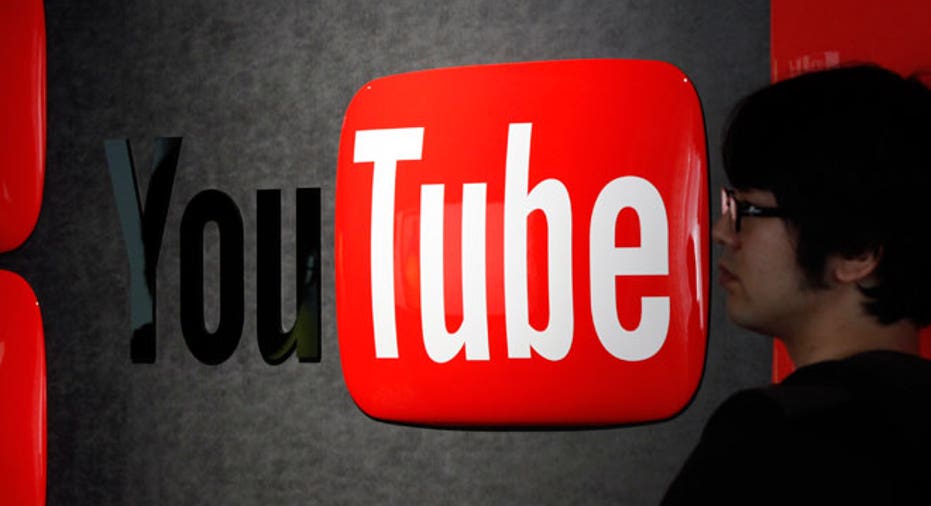 Google's (NASDAQ:GOOGL) YouTube aims to bring gamers together online, all the better to boost engagement and, of course, ad revenue.
Consider the numbers: YouTube claims hundreds of millions of gamers are already posting on the site, watching billions of hours of gaming content. And people are spending 75% more time watching gaming videos this year compared to a year ago. All of this suggests big growth potential.
Oh, and gaming content accounts for half of the top 100 YouTube channels as measured by WatchTime. The YouTube Gaming app and website will launch later this summer but the company unveiled beta versions at its multi-media booth which was live streaming from the LA Convention Center floor at E3, Electronic Entertainment Expo, this week.
It will likely be a direct competitor to Amazon's (NASDAQ:AMZN) Twitch. Alan Joyce, product manager for YouTube Gaming, stepped away from the action and spoke above the din for a few minutes to discuss the new platform with FOXBusiness.com correspondent Robert Gray.
FBN: Where will gamers find the new hub for gaming on YouTube? Joyce: We opened it up (onsite at E3) for early preview on iOS and Android mobile devices and a website Gaming.youtube.com. You can't get it yet, it's coming this summer. No hard date yet, but fairly soon. We'll broadcast and run some programs from Space LA, and the other YouTube Space locations.
FBN: Is YouTube going to be a competitor with the popular Twitch site (which Amazon.com bought last year for $1 billion)?
Joyce: For us, it was seeing the incredible growth around gaming on YouTube and not having a home for it. It's the end-to-end place to find gaming stuff. It's been there for years. It developed organically, the community tried interesting things and it's taken off. We have creators with millions of subscribers on YouTube but don't livestream on YouTube. We've wanted to take our existing live platform, launched in 2012, and make it work well for gaming.
FBN: Will YouTube create its own original content? Joyce: YouTube's been involved in terms of funding and making original content. Video game high school is one example. The way we're thinking about YouTube Gaming--the app and website--is a holistic experience, everything on YouTube, it's not focused on one particular piece of content or one creator or one game. We want it to be self-directed, to find the channels or games that are most interesting to you and go from there. It's largely a facilitation thing. We're here, we have the booth, but Rooster Teeth came and they're producing the content. They're hosting, we love working with channels to make content like this. A typical gaming creator on YouTube who has a very large following does very well, you've probably seen all the hype around PewDiePie (37.3 million subscribers) and how well he's doing. It's very possible to make a more than decent living just playing games, recording it and broadcasting it. We're seeing more of this every day.
FBN: How will the advertising model work and who will be sponsors? Joyce: We're not talking about anything yet. We've got TrueView, the skippable ad format that already works well on YouTube, we have it in YouTube Gaming. Any advertiser that already does business with us, all of that will carry over and they can buy the same ads in YouTube Gaming.
Shares of Google have gained 5% this year, trading around the $553 level.