Future of Debit Card Rewards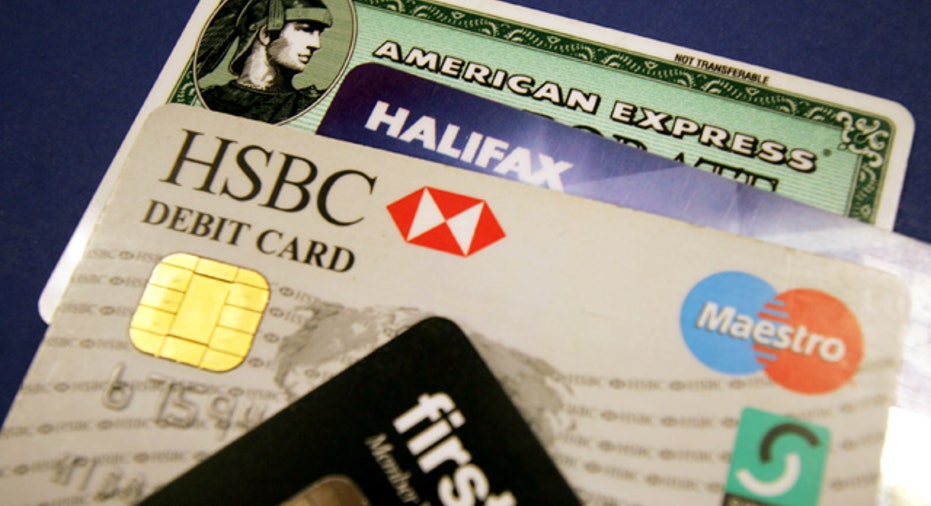 While some big banks, such as Wells Fargo and JPMorgan Chase, have eliminated debit card rewards programs now that they earn less on debit purchases, other financial institutions are looking for new ways to engage their customers.
To that end, a combination of new technology and the new world of financial reform may bring something many consumers have sought: personalized debit card rewards for their expenditures.
"Companies are going away from the one-size-fits-all model of rewarding customers to a targeted approach that will mean you will get a different offer from your neighbor depending on your transaction history," says Alan Goldstein, managing director of ALG Partnership Marketing in Marietta, Ga. "For instance, while I might get a discount coupon for Victoria's Secret around Valentine's Day, my wife would get them all the time since she is more likely to shop there regularly."
New Technology
Chuck Christianson, group vice president of sales and strategy for Affinion Loyalty Group in Richmond, Va., says his company has designed an "engagement platform" to build customer loyalty to specific banks. Affinion is working with Bank of America to provide benefits to customers such as identity-theft insurance, product protection and luggage insurance that could be handled directly through the bank's website.
"The benefits offered are personalized with a tool that gets smarter the more a customer uses it," Christianson says. "The tool knows what customers click on and how long they look at an offer." The tool allows benefits and debit card rewards programs to concentrate on individual consumers based on a combination of demographics, Web searches and spending patterns of the customers.
Christianson says personalization is happening now in small pockets, but he expects the trend to expand as financial institutions begin to use new technology.
Goldstein says any time a company can offer a personalized, relevant benefit, it can build customer loyalty.
"Some financial institutions are offering merchant-funded rewards programs so that, for example, if you use your debit card at McDonald's, you'll get a 10% discount immediately," Goldstein says.
Social Media and Rewards
Dan O'Malley, CEO of PerkStreet Financial in Wilmington, Del., says banks that know their customers' interests through transaction history and social media can help them shape their rewards programs.
"A tremendous number of our customers follow us on Facebook and Twitter and read our blog, and they give us feedback there, too. For example, at back-to-school time we asked them what stores they would like to see as part of our debit rewards program, and they requested Staples and the Apple Store," he says.
PerkStreet customers earn 2% cash back for the first three months of using their debit cards for non-PIN transactions and then 1% cash back thereafter. If their balance is more than $5,000, customers earn 2% cash back on an unlimited number of non-PIN purchases. In addition, the bank offers Power Perks, which allow customers to earn 5% cash back with rotating categories and retailers.
"In the summer, we had one customer use Power Perks at a home improvement store to finish his deck, and then he used the cash back to buy all his Christmas gifts that year," O'Malley says.
At Ally Financial, customers earn cash rebates or Ally Perks, by making purchases -- with and without a PIN -- with their debit card at a specific retailer. Ally used its Facebook page to request recommendations from its customers for merchants they would like to see included in the program. Some of the retailers that have offered Ally Perks include 1-800-Flowers.com, iTunes, PetSmart online and Omaha Steaks online.
"We rotate the merchants every two to four weeks with different offers, which range from 10% to more than 50% back as a cash rebate that is automatically deposited in the customer's account," says Beth Coggins, spokeswoman for Ally Financial in Detroit.
PerkStreet has been letting its customers select their own categories for earning extra debit card rewards by participating in surveys and making recommendations through social media.
"Recently our customers have requested and received Power Perks from Old Navy, movie theaters, amusement parks, ice cream stores and online bookstores like Chegg.com," O'Malley says. "On the redemption side, they can just keep the cash, or they can use it for prepaid credit cards to use anyplace or on gift cards for a variety of retailers."
Benefit Packages for Customers
Goldstein says banks also are tailoring benefits such as travel insurance or purchase protection plans for their debit card customers, giving them a list of services from which to choose.
"Financial institutions want their customers to go to daily deals offers, shop within their website and use their travel booking site, so they are likely to give you targeted rewards for using their sites," Christianson says.
Bank of America offers its Add It Up program to bank customers who use its website for purchases. Customers sign up for free and then shop through the site to earn cash-back rebates from more than 350 retailers when they make the purchase with a Bank of America debit card or credit card. The rebates are automatically deposited in a designated Bank of America account.
Some bank customers may be wary of receiving personalized offers based on their financial transactions, but Christianson says, "Financial institutions are far more protective of your privacy than the typical online entity. (Consumers') data is more likely to be compromised when they do a Google search than it is when they use a bank site."