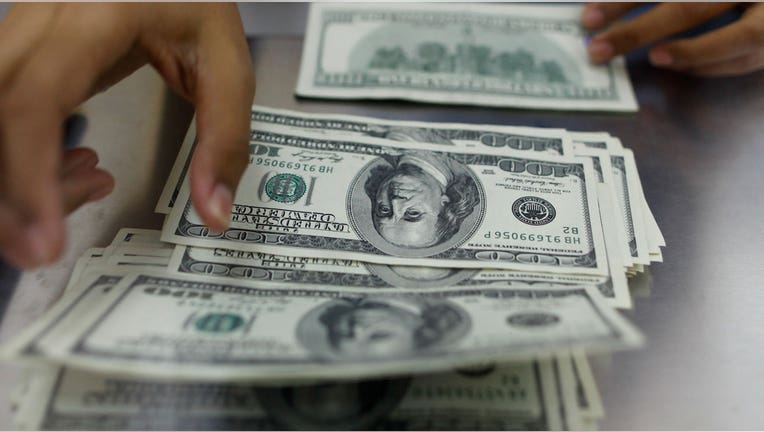 Here's a look at some of the startups that announced funding this week:
Wealthfront
Automated investment service provider Wealthfront just raised $35 million in a round led by Index Ventures and Ribbit Capital. In total, the company has raised $65 million.
CEO Adam Nash says the funding will help the company continue to grow and serve its target demographic of millennial investors.
"[Millennials] think differently about software, and they think differently about value in investing. We've learned over the last couple of years that what they seem to want is an automated solution that is low-cost and that's based on passive investing," says Nash. The company now manages over $800 million in assets.
Nash says Wealthfront grew 450% last year.
Buzz Points
Buzz Points, which provides rewards to consumers who shop at local merchants, just raised $19 million, bringing total funding to $26.5 million. DFS Services, the parent company of PULSE Network and part of Discover Financial Services, participated in the round as a strategic investor. The round was led by Lead Edge Ventures, with further participation from KEC Ventures and Greycroft Ventures.
Buzz Points CEO Jay Valanju says the Austin, Texas-based startup works with both community banks and local merchants to institute reward programs.
"We're all about shopping local, banking local and helping consumers get better deals," says Valanju. Buzz Points currently partners with roughly 30 financial institutions across the U.S. to provide loyalty rewards programs.
The strategic partnership with DFS Services/PULSE Network will provide Buzz Points access to roughly 5,500 new financial institutions across the U.S.
"It gives us reach into these financial institutions … It's a great distribution channel that allows us to accelerate our mission help folks buy local in more municipalities," says Valanju. The 70-person company will be hiring more employees to facilitate expansion, with a focus on sales and marketing.
ElasticBox
Cloud computing application startup ElasticBox announced this week it raised a $9 million Series A round led by Nexus Venture Partners and Intel Capital.
The Mountain View, Calif.-based startup launched its service for developers in 2012, and raised a $3.4 million seed round.
"From a high level perspective, we think ElasticBox is the biggest innovation in cloud technology since Amazon Web Services. Going more granular, we are providing a solution to developers both small and enterprise-grade to manage and define their application and deliver it to any infrastructure and manage it post-deployment. This has not been done," says CEO Ravi Srivatsav.
Srivatsav says he will be hiring sales and marketing employees to join the 50-person team, which is spread between Mountain View and London.
Lyft
Ride-sharing startup Lyft has closed a $250 million round of funding, bringing total funding to over $330 million. The company will be using the funding to concentrate on international growth.
"Since launching our second city one year ago, Lyft has grown to 30 cities across the country, and this investment will help us continue to grow in the United States and around the world. We are thrilled that existing investors Andreessen Horowitz, Founders Fund and Mayfield participated in this round, and proud to have great new partners on board that support our long-term vision, including Coatue and Alibaba Group," wrote Lyft co-founders John Zimmer and Logan Green on the company's blog.