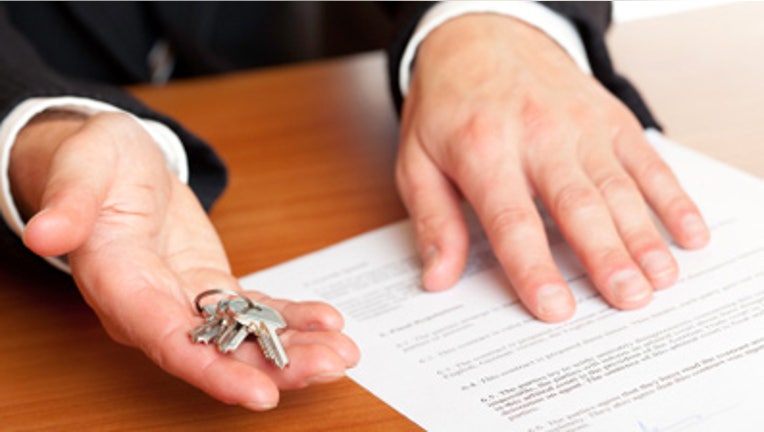 Luxury pawn startup borro and e-signature company DocuSign announced $112 million and $85 million rounds. Here's a look at some of the companies that raised money this week.
borro
High-end online pawn shop borro announced this week it raised $112 million in debt financing to fund new loans.
"It's great. It takes us to the next level and means we're moving from a venture stage to a growth stage company," says CEO Paul Aitken.
Aitken says the company has raised $40 million in equity, which is used to fund the company's growth, and $170 million in debt, which goes to the company's lending operation.
"Last year we did $50 million in lending. We'll be close to $100 million this year," says Aitken.
Borro has offices in London and New York currently; Aitken says the company will likely open an L.A. outpost this year to better serve people in the media and entertainment industry.
Play-i
Play-i, which makes programmable robots for kids, just raised $8 million in Series A funding.
"We're using robots to take abstract lessons of programming and make them accessible," says founder Vikas Gupta. Gupta says the company will ship its first generation robots later this year.
Currently, Play-i has 15 employees; Gupta says the company will likely double this year. The lower-end robot can be preordered for $59 online, while the higher-end model costs $169.
Wickr
Secure messaging app Wickr this week announced a $9 million Series A round led by Gilman Louie.
"Wickr has made a tool for spies that kids will use," says founder Nico Sell. Sell says that teens are increasingly savvy about the surveillance state, and are looking for an ultra-secure way to send messages.
Sell report that Wickr has over 1 million users in 190 countries around the world. Sell says Wickr will soon turn on its revenue engine by charging for video calling and conference calling.
Slyce
Image recognition technology startup Slyce just raised $10.75 million in funding, bringing total funding to over $15 million.
Chief Digital Officer Mark Elfenbein says the Toronto-based company's technology will be used to help consumers purchase items after taking a snapshot.
"You can take a picture of any item and identify what that item is and instantly purchase it through one of our retail partners," says Elfenbein.
Elfenbein says the technology will be rolled out for mainstream audiences later this year.
Currently, Slyce has about 20 employees. Elfenbein says the company is hiring data scientists, and will be looking to raise a larger round within the next 8 to 12 weeks to further support growth.
PrestaShop
E-commerce software startup PrestaShop just raised $9.3 million in Series B funding led by XAnge Private Equity, Seventure Partners and Serena Capital.
CEO Benjamin Teszner says the company now powers 165,000 active online stores. The company reported revenues last year of over $11.7 million.
PrestaShop is headquartered in Paris, with an office in Miami, Florida. Teszner says the latest round of funding will be used to boost international expansion.
"The ultimate objective is to grow our revenues outside of France," says Teszner.
Trusper
New app Trusper, which enables users to post tips and recommendations to share with friends, launched Thursday and announced over $6 million in funding, led by DCM.
Serial entrepreneur Jack Jia, chairman of Baynote and founder of Trusper, says the app will focus primarily on women ages 18 to 36.
Zumper
Mobile-centric real estate app Zumper just raised a $6.5 Series A round led by Kleiner Perkins.
Founder Anthemos Georgiades says the app was inspired by the realization that the real estate industry had seen little innovation over the years.
"I believe the future will look like landlords or brokers using their iPhones to create listings, manage all leads through the same app and then close the listing through the app," says Georgiades.
Zumper has two apps – one for prospective rents and one for real estate professionals looking to manage listings. The apps were first launched mid-2013, and Georgiades says there are several thousand users on board.
Georgiades says he is looking to double the seven-person team, which is based out of San Francisco.
DocuSign
Digital transaction management company DocuSign just raised $85 million in new funding, bringing total funding to $210 million. Investors include Comcast Ventures, Google Ventures and Salesforce.
CFO Mike Dinsdale says the company is growing 75% year over year. In 2013, DocuSign swelled from 330 people to over 800.
"Over 40 million people are using DocuSign," says Dinsdale. "Every single day, we are seeing between 40,000 and 70,000 people using DocuSign for the first time."
Dinsdale says the new funding will be used to power up the company's international expansion.
RooJoom
Online presentation startup RooJoom just announced $600,000 in seed funding.
Co-founder Rami Ricanati says the platform helps individuals and businesses guide visitors through content step-by-step.
The Tel Aviv-based startup, which counts 7 people on staff, will be using the funding to target the international business community.
"The average time spent reading content on the web is 20-40 seconds, which is not enough time to educate a customer or to drive them to an action. We want to close the gap between user attention and action by connecting multiple pieces of content in a fun and engaging way," says Ricanati.