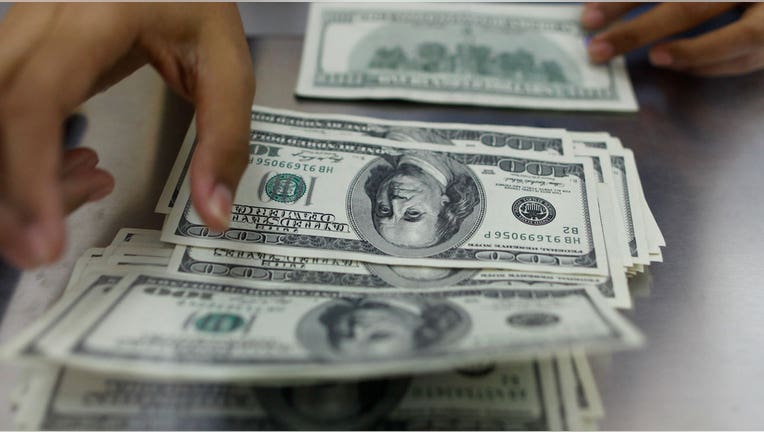 Here's a look at some of the startups that announced funding this week:
Fundbox
Lending startup Fundbox, which clears invoices for small businesses waiting to be paid, exited stealth mode this week and announced $17.5 million in funding. The round was led by Khosla Ventures.
CEO Eyal Shinar says B2B companies often have to wait 60-90 days to get paid for the services they provide. Small businesses that use the site sync business accounts to Fundbox's platform. Fundbox pays the invoices as they come in, and once the payment is received, the small business pays Fundbox back the full amount of the invoice, plus a service fee.
The fee structure varies. Fundbox uses data collected from business accounts and social networks to determine the likelihood that the client will pay the invoice on time.
"Each invoice will be assessed separately. The fees can be as low as 1% the amount per month, and another invoice can be 2.5%," says Shinar.
Shinar says Fundbox started serving small businesses in August 2013. Upon exiting stealth mode this week, he says the company has over 1,000 small business clients.
"Each business goes back to the platform sometimes daily, sometimes weekly or on a once or twice a month basis," says Shinar.
Crittercism
Mobile app performance management startup Crittercism announced a $30 million Series C round this week from investors including Google Ventures, VMWare, Accenture, Scale Venture Partners and Interwest Partners. This round brings the San Francisco startup's total funding to just under $49 million.
CEO and co-founder Andy Levy says the three-year-old startup has seen tremendous growth in the past year, with revenue growing four times over. Clients, he says, include Netflix, LinkedIn, eBay and Yahoo.
"There's something like 1 billion active users on our platform," says Levy, calculating the number of people using Crittercism clients' apps.
Levy says Crittercism will continue to invest in its engineering, product and sales teams, as well as a field team in the United Kingdom.
"As more and more are moving onto smartphones and tablets, there's a higher cost of failure, and it's more important for businesses and consumer apps popping up," says Levy. "It's a very exciting time for us."
Invoca
Inbound call marketing technology startup Invoca announced this week that salesforce.com invested in the company in a Series C round, which was reported earlier this year. The company also unveiled Invoca Signal, new patent-pending voice intelligence technology.
The Series C round, led by Accel, comes to more than $20 million in total, says CEO Jason Spievak. Spievak would not disclose the exact figure.
Invoca Signal technology aims to better serve potential customers using research on inbound calls.
"It automates the next action by applying scoring techniques, metrics and conversion data relevant to that marketer's unique processes," says Spievak. At the start of the year, Spievak says Invoca had roughly 72 employees. Now, the company is just under 100, with 40 open positions listed on its site. Spievak says Invoca has doubled revenue each year for the last four years.