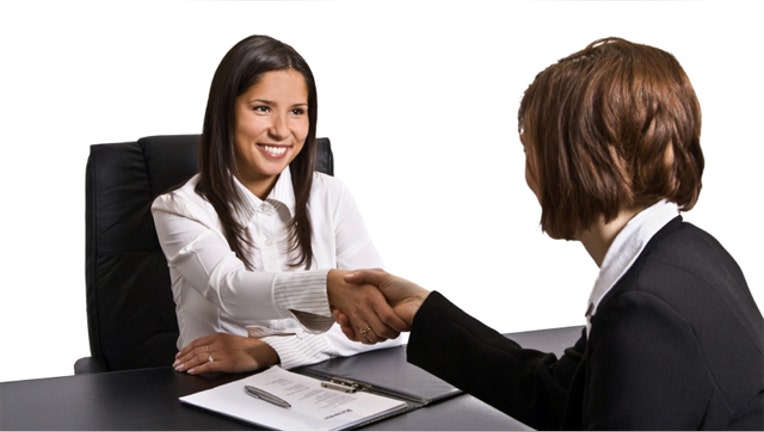 Despite disappointing job numbers nationwide, an increased demand for temporary workers is one of the few bright spots in the U.S. economy. Just last week, the Federal Reserve cited demand for temporary employees in four of its 12 districts, according to the central bank's Beige Book survey.
Though companies typically hire more temporary workers in the wake of a recession in an attempt to ramp up their workforce after cutbacks, some analysts are pointing to recent temporary employment gains as evidence of a new workforce trend, sparking debate over whether or not businesses are making temporary employees a more permanent solution.
The hiring binge of temporary and contract employees is likely to persist, according to a recent report from the National Center for Policy Analysis (NCPA), as employers continue to face uncertainty about the economy and the regulatory environment. The trend is also being driven by the growing albatross that is health-care reform, as many employers are worried about the coverage costs associated with adding full-time workers.
"This is going to be a long-term trend," says NCPA Senior Fellow Pamela Villarreal. "As we mandate more requirements and benefits for hiring, you'll see more employers try to get around that by hiring part-timers so that they don't have to mess with the mandated benefits part of it."
Indeed, according to the Bureau of Labor Statistics, since 2004, the cost of benefits has grown faster than wages and salaries, making temporary employees who do not receive benefits all the more attractive, even if their wages tend to be slightly higher.
Companies in the business of staffing temporary positions say the momentum fueling a more transient, temporary workforce is unlikely to slow.
ODesk, a Calif.-based website that helps employers across the globe to hire, manage and pay remote freelancers, says it's adding the equivalent of 300 full-time employees every week, and saw more than 100,000 jobs posted to its website in September alone. The company reported that employers spent $21 million on contract work issued through its site last month, a 92% increase compared to September 2010.
"What is different [about the surge in temporary employment] this time is that it is really being driven by both sides of the aisle," says Matt Cooper, vice president of marketplace operations for oDesk.
Cooper says temporary hiring is definitely advantageous to employers that need a more fluid workforce that can be ramped up and scaled back quickly along with fluctuations in demand. He adds employees tend to like the flexibility of being able to work from wherever and whenever they want and having the freedom to choose which projects they take on.
"A lot of people have been stung. They dedicated their career to one company and things didn't work out," Cooper says. "Now, instead of a person retiring after working for 40 years with one company, that mindset is shifting and they're more likely to work at 20 or more companies for one to two years."
Marjorie Asturias caught the freelancing bug in 2008 when working as a freelance writer, a gig which she eventually parlayed into a full-time position, working as a content director. Soon after accepting the job, she realized she missed the freedom of freelancing.
"After I came on board, it became pretty apparent that I really missed being my own boss and making my own hours, so we parted ways," recalls Asturias, who started who own company Blue Volcano Media, a digital marketing company based in Dallas. She now uses oDesk to find freelancers of her own.
Small business owner Ted Sisul runs an online auction aggregator site in Chicago called ShopKahuna.com and has hired temporary programmers, designers and writers from all over the world to help him build his business. Both Sisul and Asturias say temporary employees are less expensive, and are often better qualified than the employees they could have hired locally.
But for all of its advantages, a move to a more temporary workforce carries somewhat disturbing realities, like the fact that for most of the jobs Sisul filled in writing, design and programming work, were with contractors located overseas. That added competition from workers with considerably lower cost of living could put downward pressure on compensation and wages.
Asturias said at one point, she considered hiring a local, Dallas-based social media specialist, but found the applications she received, mostly from people who had recently been laid off or recent college graduates, carried exceedingly-high salary expectations.
"A lot of these people were looking for the kinds of jobs and salary packages that just don't exist anymore," Asturias said.
ODesk's Cooper identifies health-care costs as the biggest hurdle for most employees looking to hire and admits the lack of health benefits makes it difficult for many workers to choose temporary work over a permanent job with guaranteed health benefits. Villarreal, of the NACP, noted that 31% of employees working part time would prefer a full-time job, meaning the shift toward temp hiring is not necessarily the majority preference.
As the cost of providing benefits continues to go up, temporary work will likely become more common, and proponents of it say the fact that entrepreneurs and small businesses are able to keep their costs low when they're starting out by hiring contract employees actually helps to create more full-time jobs, long-term. Asturias says she already has plans to hire a few people full-time in about six months, but Sisul doesn't see a downside to continuing to hire contractors.
"These people are out there, they're hungry, they're ready to work and they have the skills necessary to do the job," Sisul says. "And if they don't, you can let them go, and you can find someone else."