Full Tilt Poker Owner in Deal With European Investors: Report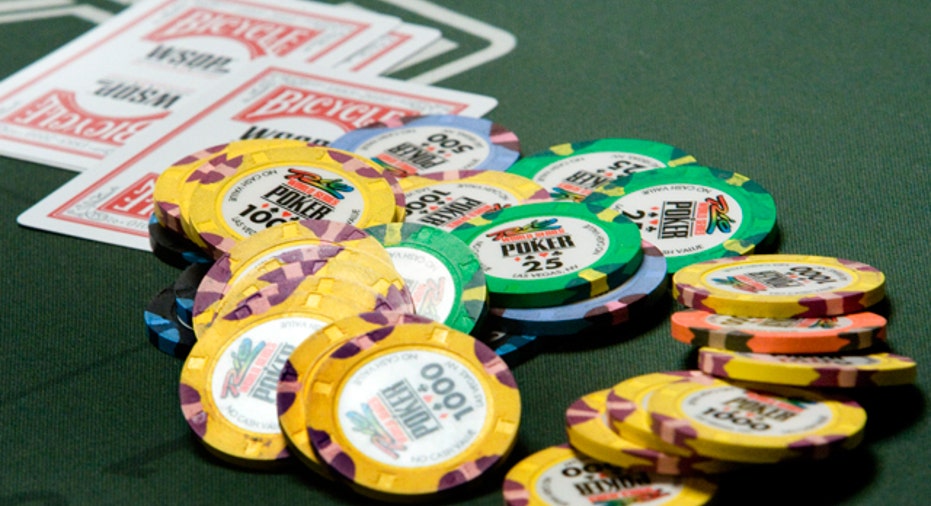 Full Tilt Poker owner Pocket Kings is being purchased by a group of European investors for an undisclosed amount that may cover a large part of the $150 million owed to U.S. players, according to The Wall Street Journal, citing two sources close to the matter.
One of the most popular online poker sites in the world, Full Tilt was thrown into the heart of a U.S. government crackdown earlier this year against the gambling game along with rivals PokerStars and Absolute Poker.
The domain names of those Web sites were snatched by regulators after unsealing an indictment that charged their founders, as well as other defendants, with bank fraud, money laundering and illegal gambling offenses.
The move shut thousands of online accounts and made million of dollars inaccessible. Full Tilt has reportedly not yet returned money to those players.
Full Tilt executives say the deal should generate enough funds to cover a possible settlement with the U.S. Department of Justice for a civil lawsuit that could carry a bill in the hundreds of millions of dollars, according to the Journal.
The deal is still tentative and isnt expected to close for at least three weeks, the sources, who are associated with Full Tilt, said. The investors in Europe want to make sure a deal with the U.S. government is feasible first.
Despite some predictions, casino brick and mortar giants such as MGM Resorts (NYSE:MGM), Las Vegas Sands (NYSE:LVS) and Wynn Resorts (NASDAQ:WYNN) have felt little affect from the online shutdown.