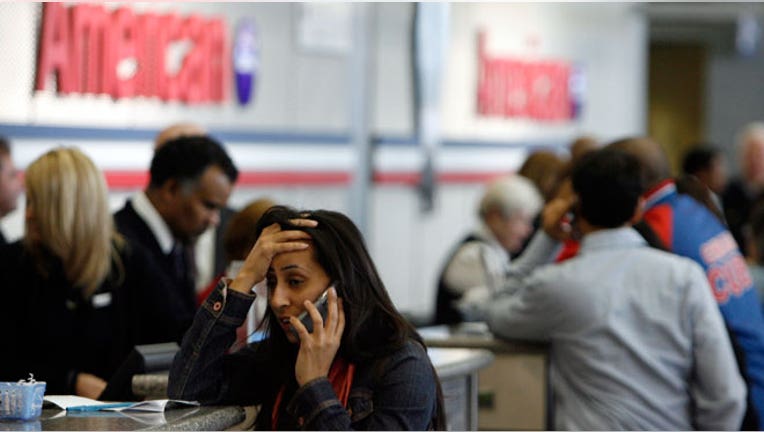 Thousands of travelers have been stranded across the country this week due to freezing temperatures and snow drifts that have grounded planes and trains throughout the Northeast.
JetBlue (NASDAQ:JBLU) began winding down operations at New York's John K. Kennedy, LaGuardia and Newark airports as well as Boston's Logan Monday afternoon. The cancellations are expected to continue throughout this morning, with operations returning to normal around 3 p.m. ET.
Several other airlines, including United (NYSE:UAL) and American Airlines, have also been forced to cancel and delay flights since the weekend, with total cancellations reaching nearly 4,600 on Monday, mostly in the nation's coldest hubs of Chicago O'Hare, Ohio's Cleveland-Hopkins International, New York's LaGuardia and JFK, Indianapolis and Boston Logan, according to flight tracker FlightAware.
On Tuesday, close to 2,000 flights had already been cancelled by 9:30 a.m. ET and only half of the 500 passengers stuck in snowbound Amtrak trains overnight outside of Chicago were reported to have finally made it to their destination.
To top off the travel frustration, a new list analyzing airport preferences names several of the airports undergoing weather-related delays among the worst ranked for passenger satisfaction.
According to the controversial travel dating site MissTravel.com, a poll of 44,740 of its frequent-flier members name Washington Dulles, Philadelphia International, Logan, Newark, LaGuardia and JFK among the 10 worst-rated airports by amenities, cleanliness, entertainment and shopping.
The poll comes as retailers ramp up their investments in airports, an effort to take advantage of the millions of people stuck in them annually due to delayed or cancelled flights. Tech startups and hubs have also been teaming up; hoping innovation boosts airport and airline ancillary fees.