Frontier Airlines Sold for $109M to Firm Led by Former Spirit Airlines Exec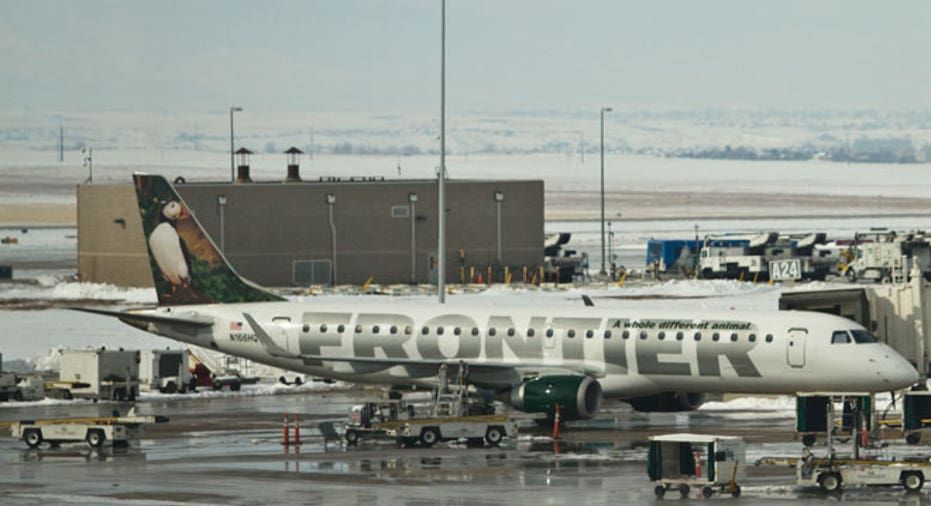 After paying $109 million to acquire Frontier Airlines out of bankruptcy in 2009, Republic Airways (NASDAQ:RJET) agreed to sell the discount carrier on Tuesday to a private-equity firm led by William Franke for just $36 million in cash and $109 million in debt.
Indigo Partners envisions fashioning Frontier into low-cost option like Spirit Airlines (NASDAQ:SAVE), where Franke served as chairman.
"This transaction is a direct result of Frontier's successful restructuring, continued cost reduction efforts and laser focus on revenue generation," Republic Airways CEO Bryan Bedford said in a statement. "I am confident that Frontier will enjoy future growth as Indigo continues the process to position the airline as a leading ultra-low-cost carrier in the United States."
With its main hub at Denver International Airport, Frontier has been operating for 20 years. The airline employs more than 3,900 workers and transports customers to 75 destinations in the U.S., Mexico, Costa Rica, Jamaica and the Dominican Republic.
Indianapolis-based Republic had been scouring the industry for a buyer for more than two years after beating out Southwest Airlines (NYSE:LUV) in 2009 to acquire Frontier.
The transaction is valued at about $145 million, of which $36 million is set to be paid in cash and the balance is indebtedness to be retained by Frontier. Indigo also plans to inject additional cash into Frontier after the deal closes.
The companies anticipate the transaction will close in December, subject to approval from the Association of Flight Attendants and the Federal Communications Commission for the transfer of Frontier's radio licenses.
"As airline fares continue to move up, passengers need affordable travel alternatives," Franke said. "Our goal will be to meet that need in more markets as we invest in the airline to grow its footprint, while maintaining a commitment to quality service, customer choice and satisfaction and continued employment opportunities for the Frontier team."
Shares of Republic jumped 2.59% to $12.20 on the news, leaving them up almost 115% on the year.
Barclays (NYSE:BCS) advised Republic in connection with the transaction.