From DIY to Wall Street: Shares of online marketplace Etsy surge in public debut on the Nasdaq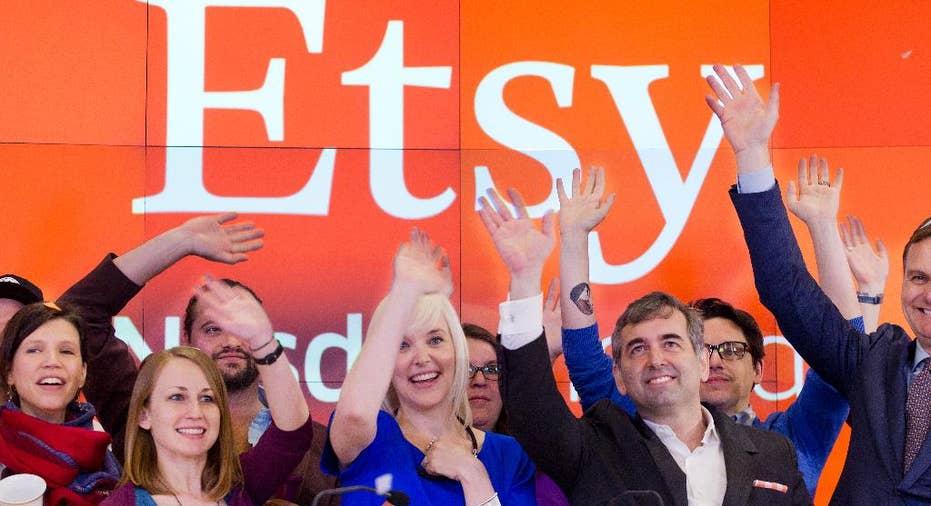 Shares of online crafts marketplace Etsy are surging in its debut as publicly traded company.
That shows there is demand on Wall Street for Etsy stock. Shares priced at $16 late on Wednesday and more than doubled in early trading Thursday, to $34.57.
On Etsy, you can buy and sell a wide range of arts and crafts. Etsy takes a cut of each transaction. It also makes money by offering services like marketing and payment processing to retailers.
Most shares sold in an IPO go to major investors like big asset managers. Etsy planned for 5 percent of the shares sold to be set aside for individual investors, including people who use its site.
New York-based Etsy is trading on the Nasdaq under the "ETSY" ticker.