From Boomers With Love: Gift Ideas for Grads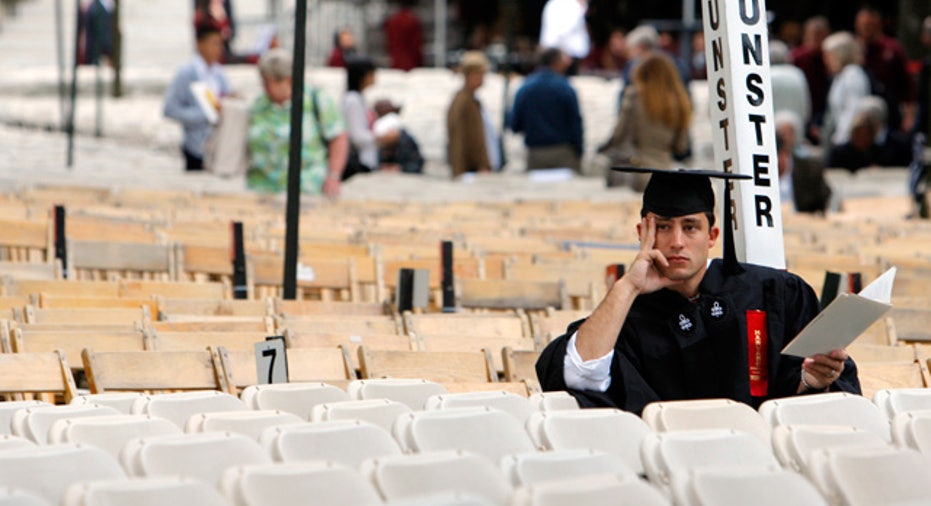 I often think about my high school graduation 44 years ago. Walking across that stage meant I was finally an adult, and I was ready to go out on my own and conquer the world.
I had two graduation parties: one with friends and one with family members. The friend party was casual in our backyard and ended with my mom discovering hidden beer in the bushes. The family party gathers 40 out of my 72 first cousins. Despite having so many grandchildren, my grandparents gifted each of us a Timex Watch when we graduated high school. It was classic. It was practical. And I still have it today.
Gifts from grandparents hold sentimental value with grandkids, and the changing times can make it hard for boomers to find meaningful gifts for the grads in their lives. With graduation season in full swing, I reach out to money-saving expert Andrea Woroch for gift ideas boomers can give to their middle school, high school or college graduates.  Here are some of her suggestions:
Middle School Grads
1. Gift Cards
Starting high school is a big deal, and your tween will be bombarded with new routines and social structures that is hard for even the most well-read and fashionable grandparent to keep up with. Gift cards offer freedom of choice in what to get, and boomers can offer support without completely missing the mark on what's cool and in style these days.
2. Shopping Spree
New clothes are a must when transitioning from middle school to high school, but a new wardrobe doesn't have to break boomers' budgets. Introduce your tween to consignment stores and discount retailers and turn shopping for clothes into a teachable moment. Since high school trends change quickly, consignment shopping is a great way for your tween to keep up with the latest fashion while teaching good money skills.
3. Sports Gear
Make sure any grads looking to try out for the high school team is equipped with the right gear. Athletes at this age can quickly outgrow gear, and you can snag good deals for major athletic retailers online.
4. Activities
Since high school students can choose elective classes in addition to required courses, look for daily deals on fun activities like painting, archery or horseback riding to get the creative juices flowing over the summer. Doing so will better prepare them to select classes they actually enjoy.
5. Art Supplies
Art supplies like sketch books, paint brushes and paint and canvases make a great gift. Not only can the high school students use the supplies in their art classes, but you may influence a healthier after school or weekend hobby rather than hours spend in front of the TV playing video games.
High School Grads
1. Dorm Room Essentials
Give your high school grad all the necessities of dorm life: Pick up a shower caddy and fill it with toiletries like shampoo, body wash and toothpaste to cover the first few months of dorm room life. Extra long sheets, towels and pillows are also good options. Grads would also appreciate gadgets like a microwave or mini fridge so they don't have to rely entirely on cafeteria food.
2. Laptop
College students are practically tied to their laptops these days for research, writing papers, study groups, submitting assignments and even taking tests. For boomers on a tight budget, you can find quality refurbished options at Dell and Apple.
3. Gift Cards for Textbooks & Food
No college-bound kid is going to turn away cash, but giving gift cards for restaurants and book stores will help cover the massive expensive of textbooks and give some control that the money is being spent wisely. You can find discount gift cards at GiftCardGranny.com to save on average 15% off the face value.
4. Flat screen TV
Every student needs a break from studying, and flat screen TVs are very affordable these days. For instance, you can pick up a 19-inch LED, HDTV for as little as $99 from Best Buy -
5. Netflix Subscription
Since college kids spend a lot of time in their dorm room, they will appreciate an online movie subscription so they can watch new releases and favorite movies or TV shows any time, night or day.  At just $8 per month, you could purchase a one-year subscription or cover the cost for the full four years at college.
College Grads
Financial Planning Session
Many college students graduate with unmanageable amounts of student loan and credit card debt. Learning money management and budgeting skills will prevent them from digging themselves even deeper into debt after graduation. A financial planning session with a certified advisor can help the grad plan out a repayment plan for outstanding debt and create a realistic budget based on the current financial position.
2. Personal Finance Books
If a professional financial planner is too costly, opt for the DIY approach to personal finance: buy a book. You may think that's a bad gift for someone who thinks they've retired from the textbook scene, but personal finance advice is invaluable to a generation laden with debt.
3. Smartphone
A smartphone is a savvy way for new grads to stay on top of communications from potential employers with instant email access, navigate their way through unfamiliar streets, and they will have no excuse not to keep in touch.
Additionally, the abundance of apps for everything from cheap dinner recipes to budget-management tools makes young lives a little easier and affordable. Remember that a smartphone comes with a monthly call and data plan so be ready to foot the bill for the first six months to a year to help your new grad with their finances if you can afford it too. With a two- year agreement, wireless carriers usually give you a deal on the actual device.
4. Gym Membership
Recent grads won't have the extra cash to join a gym--but staying healthy and fit is important for their overall wellbeing and stimulates brain function. A one-year membership to a convenient gym will be very much appreciated. Boomers can expect to pay $20 to $80 per month depending on the facility and region. You may be able to cut a deal with the manager by paying for the whole year up front, but also consider a three to six month membership for pricier clubs instead.
5. New Mattress Set
We spend a lot of time in our beds and a good night sleep is essential for being sharp and productive at work, consider buying your grad a quality mattress and box spring set. Upgrade to a queen size so it can be used for years to come. Be ready to spend anywhere from $600 to $1,200 depending on the brand, style and quality. It's important to research and compare prices so you can negotiate for a better price.