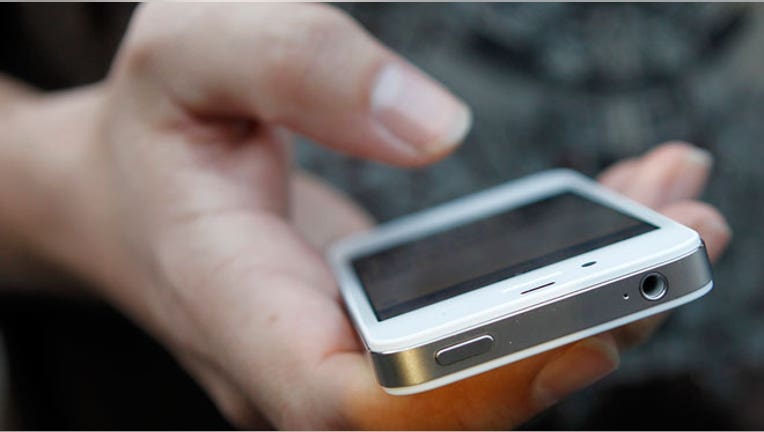 You've heard of 'blood diamonds.'
Add 'blood smartphones' and 'blood oil' to the list.
The Securities and Exchange Commission voted Wednesday to finalize sweeping new rules that would effectively force companies to tell the world about their business in 'conflict minerals' with the Democratic Republic of the Congo or an adjoining country.
Specifically, the rules force new disclosures of the use of  four 'conflict minerals' -- tantalum, tin, gold or tungsten -- commonly used in computer chips and electronic gadgets. These could include smartphones, cameras, video-game consoles and music players, even cars.
Another set of SEC rules will force new disclosures from energy companies of payments made to a foreign government to commercially develop oil, natural gas, or minerals, including payments of taxes, royalties, bonuses, dividends and for infrastructure improvements.
The new SEC disclosures seek more transparency on murky deals between governments and companies, to ensure payments are not funding conflict in countries accused of human rights abuses, among other things.
The new minerals disclosure rules are aimed directly at the DRC. The "exploitation and trade of conflict minerals by armed groups is helping to finance conflict in the DRC region and is contributing to an emergency humanitarian crisis," says Mary L. Schapiro, SEC chairwoman, in a statement. Congolese military and the rebel forces have seized control of mines and trade routes and have slaughtered innocent civilians and children by the score.
The new rules would effectively shame companies into stopping their business dealings with the DRC.
With the passage of Dodd Frank, "Congress intended to further the humanitarian goal of ending the extremely violent conflict in the DRC," Ms. Schapiro adds.
Once in effect, the companies would have to audit their supply chain to determine whether minerals from the DRC are actually in their products, and then disclose the information to investors. Companies "using recycled or scrap conflict minerals will also conduct such an inquiry to confirm that the minerals are recycled or scrap," and disclose that information, Schapiro adds in the statement.
Even if the company discovers the minerals used did not come from the DRC, they still would have to disclose details about their inquiry in a brand new form, form SD, and file it with the SEC.
However, the SEC is not restricting manufacturers from using minerals from the DRC. The new rule will simply force publicly traded companies to let investors know where they got these minerals.
AT&T (NYSE:T) already is reportedly saying the rule goes too far, as it believes it would be hard to trace DRC 'conflict minerals' throughout the multiple levels of its supply chain.
And the energy industry has objected to the disclosure of payments proposals, as foreign competitors operating overseas won't have to abide by these new disclosure rules — while getting more information about their rivals.
Energy and oil companies fear competitors will be able to see their strategies and locations of their assets as well, while supporters of the new rule argue they won't have to disclose confidential, proprietary information, only payments to foreign governments.
Paul Griffin, a professor at the University of California Davis Graduate School of Management, studied the conflict minerals disclosures. His study says that half of the companies that had voluntarily disclosed before the new rules became mandatory lost $6.5 billion in shareholder value due to declining equity values, due to market uncertainties about their business practices. The sum far exceeds the SEC's reported estimated compliance cost of just $71 million.
U.S. companies including Apple (NASDAQ:AAPL), Hewlett-Packard (NYSE:HPQ), Dell (NASDAQ:DELL) and Intel Corp (NASDAQ:INTC) have signed on to the new codes of conduct knocking out conflict minerals from their supply chains.
One caveat: the companies might be able to bury the information in form SD as attachments to their SEC filings, and not include the disclosures in the body of their government reports.