Friends Turn Side Project Into Full-Time Success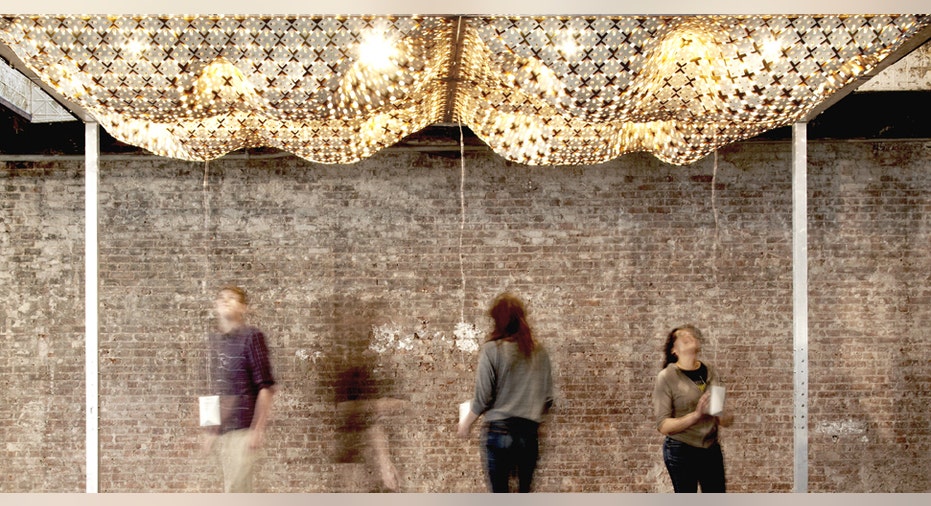 Small Business Spotlight: The Principals
Who: Drew Seskunas, Charles Constantine, Chris Williams
What: A studio that creates architectural interiors, interactive environments and industrial designs
When: 2012
Where: Brooklyn, NY
How: Co-founder Drew Seskunas says The Principals was born out of friendship: He grew up with co-founder Charles Constantine, who in turn worked with Chris Williams at an industrial design firm.
When Seskunas was working in Berlin as an architect, the trio collaborated on a side project, "and it worked so well that we started our own company," he says.
"We make all types of things, because our interests are so wide. For now, for instance, we are about to launch a new set of concrete dominoes designed for fashion designer Billy Reid," says Seskunas. To celebrate the release, The Principals and Billy Reid will host a dominoes tournament on Saturday, May 18th at Billy Reid's store in New York City's Noho neighborhood.
The firm also does artistic installations, says Seskunas, one of which will be appearing this summer at MoMa's P.S. 1.
Biggest challenge: "Our interests are so diverse that it's difficult to explain what we do or what we're capable of," says Seskunas. "It's easier if you're focused to explain that."
One moment in time: "All of us came from fields that are relatively closed off, but we've found that it's beneficial to share in design," says Seskunas.
Best business advice: Seskunas says perseverance has been key to The Principals' success. "Some months exceed our wildest expectations and there are others where you can barely feed yourself – but over time, it gets better and better," he says.