French Drugmaker Sanofi Ousts Six-Year CEO Viehbacher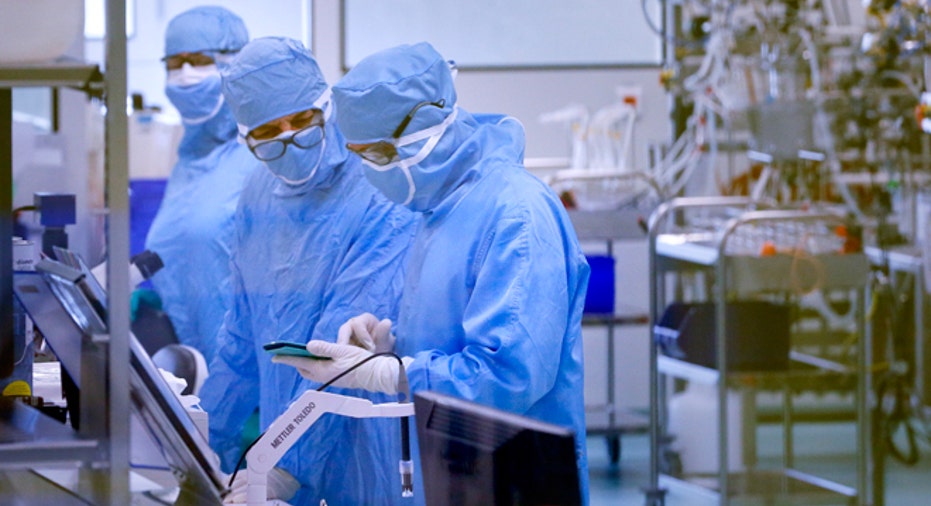 Sanofi's board ousted its chief executive of six years on Wednesday, criticizing him for an authoritarian management style that was often popular with investors as he lifted the French drugmaker onto the global stage.
Shares in France's second-biggest listed company, battered by days of uncertainty over the future of CEO Chris Viehbacher and a warning over slowing growth at its key diabetes business, fell a further 4 percent in afternoon trade.
That took their decline over the past three days to more than 15 percent, wiping almost 17 billion euros ($22 billion) from the company's market value -- or more than the entire market capitalisation of French carmaker Renault.
Sanofi said it would continue the international expansion pursued under Viehbacher, blaming his dismissal on his lack of communication with the board and poor execution of his strategy.
But Chairman Serge Weinberg did not explain what had gone wrong in the diabetes field and told analysts they would not be getting detailed financial guidance for 2015 before annual results in February, leaving investors in the dark.
Weinberg added no further changes in the executive management team were planned and that Sanofi was "deeply committed" to being an international company -- an attempt to allay analysts' fears the company may become more insular.
Some were not convinced, however. "Viehbacher tried hard to change the DNA of the company but the board won in the end. Sanofi will become more parochial now," said Navid Malik, head of life sciences research at Cenkos Securities in London.
Sanofi said Weinberg would take on the CEO role until a replacement for the German-Canadian Viehbacher was found.
Weinberg said there had already been contacts with potential candidates in the pharmaceutical industry, and nationality would not be a factor. "We want to choose the best possible boss for Sanofi, so we'll take the time that's needed," he said, adding the board would strive to go "as fast as possible."
Given Sanofi's range of businesses -- encompassing biotech drugs, vaccines, generics, consumer and animal health -- finding an executive with the right experience may not be easy.
Leerink analyst Seamus Fernandez said Bernard Poussot, the former boss of Wyeth who was schooled in Paris, could be a good choice if he was willing to come out of retirement.
UNANIMOUS DECISION
Sanofi's first non-French boss, Viehbacher transformed a national champion into a global business, largely due to the $20 billion acquisition of U.S. biotech and rare diseases company Genzyme in 2011, which tipped the enlarged group's center of gravity away from Paris and towards Boston.
But his straight-talking and sometimes brusque management style raised the hackles of trade unions, and a source close to the board told Reuters this week that it was unhappy at the lack of communication from an "authoritarian, solitary, secret" CEO.
Viehbacher did not inform the board when he recently oversaw a review of what to do with an $8 billion portfolio of off-patent drugs in Europe, most of which are produced in France. The options studied leaked to the press and fired up tensions.
Weinberg said the company's 15-strong board was unanimous in its decision to remove Viehbacher. He also cited problems with Viehbacher's execution of group strategy, pointing to inventory problems in Brazil last year, a slowdown of sales in China and Tuesday's warning on its diabetes business.
The fact Viehbacher moved to Boston in June did not help relations improve, but his change of residence was not the root of the dispute, one source close to the board said.
Uncertainty over Viehbacher's role first surfaced on Monday with the publication of a Sept. 4 letter he sent to the board asking for clarity about his position.
Weinberg said he'd had regular contacts with "big shareholders," who shared his concerns over strategy execution.
French cosmetics group L'Oreal is Sanofi's largest shareholder, with a stake of 9 percent. Officials at the company did not reply to requests for comment.
NO MEGA-DEALS
Sanofi's chairman said the group's U.S. sales force in diabetes had not been well managed, but didn't elaborate.
Some investors were disappointed the firm did not set out a plan on Tuesday to offset problems at its diabetes unit with cost cuts. However, Citi analyst Peter Verdult said scope for significant cuts were limited by the need to invest in the new drug pipeline.
It is also difficult for Sanofi to cut its domestic cost base in France, due to strict French labor laws. Weinberg said shrinking the staff base in France had not been a matter of discussion, and therefore not an issue with Viehbacher.
One lever Sanofi could pull would be to make further acquisitions, according to Bernstein analyst Tim Anderson.
"Generally speaking, in the pharmaceutical sector, larger M&A deals tend to happen when companies are in difficult straits and this is where Sanofi seems to be at the moment," he said.
Sanofi has stayed somewhat on the sidelines of a global tide of mergers and acquisitions in the industry over the past year.
Weinberg ruled out mega-deals, saying these rarely created value, but said the group would keep looking at targeted acquisitions to strengthen its existing businesses.
"It's not because we haven't acted lately on this front that we won't do so tomorrow, but we are not interested in big operations, in what we call mega-mergers," he said.
(1 US dollar = 0.7844 euro) (Additional reporting by Ben Hirschler in London and Alexandre Boksenbaum-Granier in Paris; Editing by James Regan, Andrew Callus and Mark Potter)