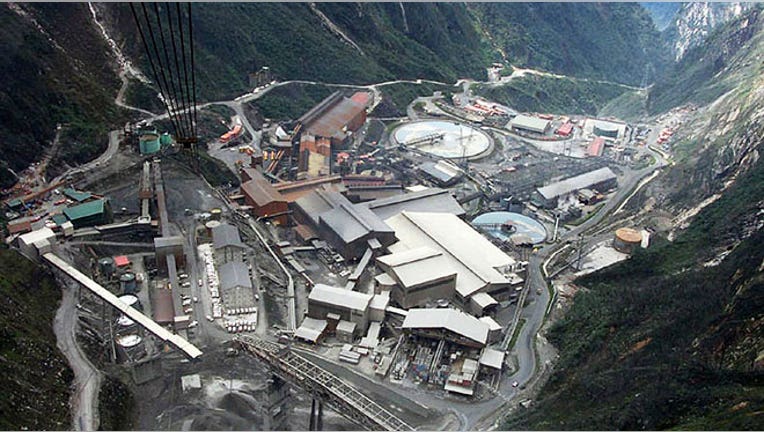 Freeport-McMoRan Copper & Gold (NYSE:FCX) sealed a pair of big deals on Wednesday to acquire full control of Plains Exploration (NYSE:PXP) and McMoRan Exploration (NYSE:MMR) for a combined $9 billion.
With debt included, the value of the transactions rises to about $20 billion.
The acquisitions should shake up the commodities business, creating a global leader in mineral assets with its tentacles in oil, gas and production.
"This transaction will enable us to add assets with exceptional exploration and development potential to a world-class mining company to create a premier minerals and oil and gas business focused on value creation for shareholders," Freeport Chairman James Moffett said in a statement.
Moffett, who also serves as CEO of McMoRan, will remain chairman of the combined company. Freeport CEO Richard Adkerson will stay on board and also assume the title of vice chairman.
James Flores, the CEO of Plains Exploration, will become vice chairman and CEO of Freeport's oil and gas operations.
"I am proud of the accomplishments of our team who have built a strong company and created the opportunity for our shareholders to participate in this exciting transaction," Flores said.
Plains Exploration agreed to be acquired for about $6.9 billion in cash and stock.
Freeport said it will pay 0.6531 shares of its stock and $25 in cash for each Plains share, equaling about $50 per share. That offer represents a 39% premium on the Tuesday closing price of $36.05 for Plains.
The sale of McMoRan Exploration is valued at about $3.4 billion in cash, or $2.1 billion net of the 36% stake already owned by Freeport and Plains Exploration.
Freeport said it will pay $14.75 in cash and 1.15 units of a royalty trust for each McMoRan share. The cash portion represents a 74% premium on McMoRan's Tuesday close of $8.46 and a 31% premium on its one-month average price.
The royalty trust will hold a 5% overriding royalty interest in future production from McMoRan's existing ultra-deep exploration properties.
Both deals are the subject of the target companies' shareholders and Freeport anticipates closing the transactions in the second half of 2013.
The combined company is expected to generate about 74% of its estimated EBITDA will stem from mining, with the remaining portion from oil and gas.
Freeport will remain headquartered in Phoenix, but will also maintain a presence in New Orleans and Houston, the homes of McMoRan and Plains Exploration, respectively.
Freeport said it received $9.5 billion in financing commitments from J.P. Morgan Chase (NYSE:JPM) to fund the cash portion of its acquisitions and to repay under Plains.
Credit Suisse (NYSE:CS) advised Freeport on the deals.
Shares of Freeport plunged 16.14% to $32.09 in response to the dual buyouts, while Plains Exploration soared 23.02% to $44.35 and McMoRan skyrocketed 75.18% to $14.81.