Freelance jobs hit all-time high, outpacing standard US workforce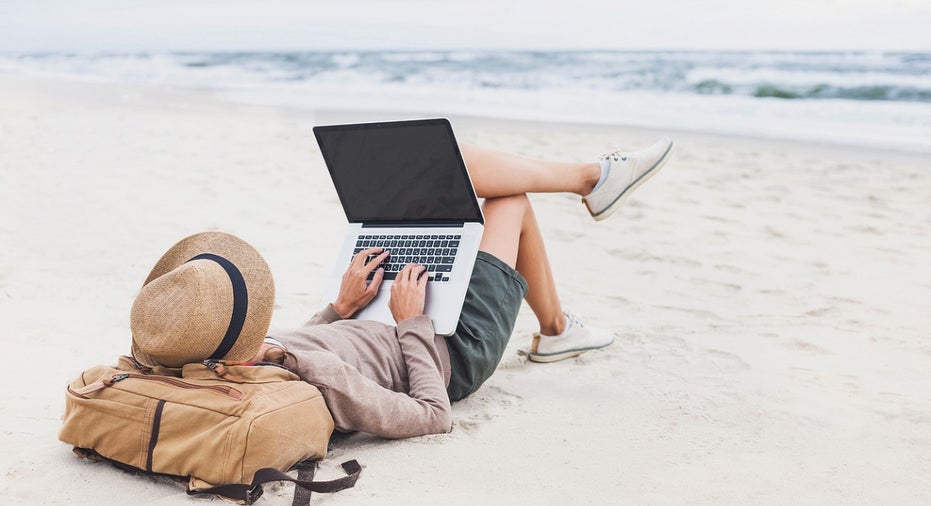 Forget the standard corporate 9-5 desk job, today's workers, especially millennials, are opting for a more flexible schedule by freelancing.
According to a new report released Tuesday by the Freelancers Union and Upwork, a global freelancing platform, 36% of the U.S. workforce (57.3 million Americans) are now freelancing, contributing to approximately $1.4 trillion annually to the economy, creating an all-time high for the sector.
Freelancing jobs all together have seen an increase of almost 30% since last year, with nearly 50% of millennials choosing to go down the freelance route.
"Freelancing has the word "free" in it. Especially for younger generations, it means more freedom to pursue passion and paint their life the way they want it—based on how they want to live versus where they need to be for a traditional job." Stephane Kasriel, CEO of Upwork and co-chair of the World Economic Forum's Council on the Future of Gender, Education and Work, tells FOX Business.
Sara Horowitz, founder and executive director of Freelancers Union, says that not only are millennials "turning their backs on the corporate ladder," but they recognize the need for constant "re-skilling" to stay at the top of their field.
"[Millennials] often maintain multiple skill sets—working as 'actor/developers' and 'writers/accountants,' to stay ahead as the job market evolves," Horowitz tells FOX Business.
According to the study, the U.S. freelance workforce is growing faster than the overall U.S. workforce, outpacing it at a rate three times faster since 2014. The study says by 2027, freelancers will make up the majority of the U.S. workforce.
Artificial intelligence is having the biggest impact on the changes with 54% of the U.S. workforce saying they are not very confident that the work they do today is going to exist in 20 years. It's not just millennials either, baby boomers are also trying to freelance as a second career or even into retirement.
Priscilla Claman, President of Career Strategies, says a lot of her clients don't really retire anymore but rather morph their jobs into freelance or consulting work.
"It's becoming a step between working and retiring. Also, a lot of women looking to come back from being full-time moms do the same thing in the reverse direction-start by freelancing, and turn that into full-time employment," she says.