Freebies Are More Rare in the Land of the Fee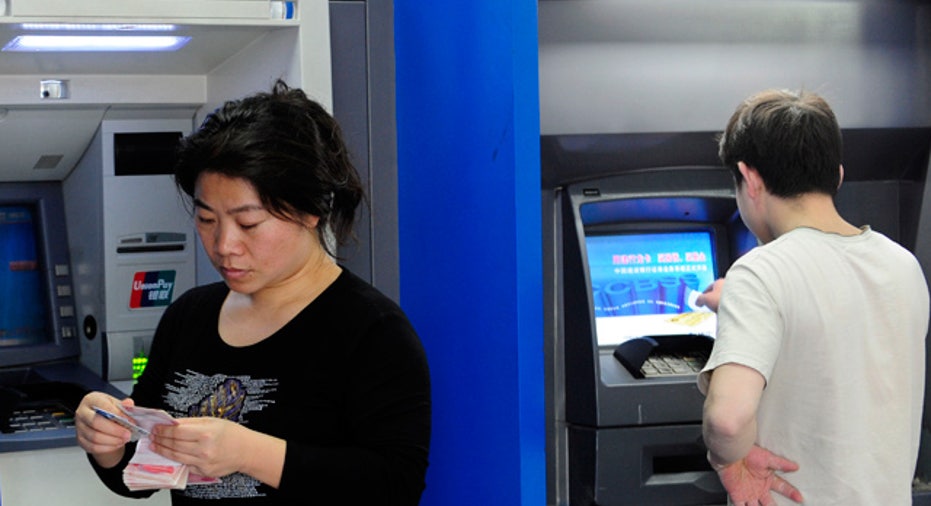 Six Freebies They Now Want You to Pay For
More and more, our free society is turning into a fee society.
Many services and goods that were once freebies now cost money.
"You have the feeling that a lot of consumers are feeling 'fee'd' to death," says Greg Karp, author of "The 1-2-3 Money Plan" and a personal finance expert. "It's a nickel-and-dime world today."
Companies are realizing there are two approaches to raising prices, says Fred Hurvitz, marketing and retail studies professor at Pennsylvania State University. "You can up your basic price and include all of the service as if it's free. Or you can try to keep the base prices as low as possible -- and charge separately for extras."
From your checking account to pizza delivery, here are six areas of your life where you may now find yourself over-fee'd -- plus advice on how to avoid paying for traditionally free stuff.
Your Bank Wants a Cut of Your Money
At one time, it seemed banks catered to patrons.
Free checking? Sure. Extra interest on high-yield savings? No problem. Free ATM access? Of course.
No-cost banking is now harder to find, at least in its purest form. According to Bankrate's 2011 Checking Account Survey, just 45 percent of noninterest checking accounts are free. An account holder can expect to pay an average maintenance fee of $4.37 per month, up from $2.49 in 2010, according to Bankrate's survey. And the national average fee a bank will charge a noncustomer for using its ATMs is $2.40.
Account holders can sidestep monthly fees for most noninterest checking accounts by maintaining a minimum balance or signing up for direct deposit.
Then, "the question becomes: Can you live within the rules of that particular bank that allows you a no-fee account?" says Bert Ely, a banking consultant in Alexandria, Va.
For those who can't maintain a high minimum balance or use direct deposit, Ely's advice is to walk away.
"I always say, shop around," he says. "And realize things change. Maybe your bank is good today, but maybe five years from now things change."
Niceties Get Price Tags -- or Just Vanish
Many free niceties have been kicked to the curb. Chocolates are disappearing from hotel pillows, extra sauce packets are harder to find at fast-food joints, and free pizza delivery has largely been hand-tossed away.
Americans buy $30 billion worth of pizza each year, according to TLC Cooking. And they increasingly pay delivery charges, which range from $2 to $3 at major chains Pizza Hut, Domino's and Papa John's, according to an informal survey of the companies' national customer service lines. Plus, don't forget the tip.
Even the air you breathe isn't free -- at least not when it's pumped into your car's tires. You have to search "high and low" for a gas station that doesn't charge 50 cents to $1 for tire air, Karp says.
Other niceties such as extra side dishes and unlimited condiments at restaurants, clothing alterations and children's sports team trophies also are no longer free, Karp says.
But there are ways to keep newer costs at bay. For example, you could avoid pizza delivery charges by buying frozen pies or opting for carryout.
"It's more work for consumers to avoid all these (fees)," Karp says. It's probably possible, but it's going to take some diligence."
Fees for Airline Amenities Take Off
Remember when you could fly for one base price and bring along your belongings at no extra cost?
Those days have left the tarmac. Between 2005 and 2011, domestic airfares went up by about 18 percent, according to the U.S. Bureau of Transportation Statistics. And things that used to come bundled into the ticket price now trigger separate fees.
Many airlines are charging customers for onboard snacks, seat selection, booking flights by phone, printing boarding passes at the airport, and using headphones and blankets, says Seth Kaplan, managing partner for Airline Weekly. A traveler could potentially pay an extra $100 per flight for all of these once-gratis amenities.
However, "there are consumers who benefit either because they never took advantage of those services to begin with or because they've now gotten creative about avoiding the fees," Kaplan says.
That creativity can include booking your flight online, printing your boarding pass at home, choosing not to select a seat, and bringing your own headphones and sweater, Kaplan says. You might also consider toting food from home, filling up a water bottle after clearing security, or scouring the terminal for cheap munchies.
Read All About It: Free News is Rarer
Here's a headline that may catch your eye: Newspapers nix free online news, slap customers with paywalls.
It was once common for news organizations such as The New York Times to provide full, free access to their websites. That's going the way of the typewriter, as news outlets use digital subscriptions to "monkey around with the business model," says Karp.
"Newspapers, for the longest time, gave away the news for free online, thinking they would make money from ads," he says. "That just didn't pan out."
Many news outlets now charge a monthly or annual fee to read their news on computers, smartphones and tablets such as the iPad. Usually these services include access to archives and ultra-cool multimedia projects. Gannett is the latest newspaper company to decide to charge for online content.
However, Karp says in many cases readers are still able to get free access to breaking or recent news online, if they provide demographic information such as their age and ZIP code.
"I think there will always be some amount of news for free," Karp says, "but it might be limited."
Tougher to Be a Nonpaying Couch Potato
Watching television for free used to be the standard -- on a clunky set tuned with rabbit ears, that is.
However, "what you received then, meaning three to four channels, versus a cable subscription now -- hundreds of channels plus video-on-demand offerings -- may not be an exact comparison," says Joy Sims, a spokeswoman for the National Cable & Telecommunications Association.
The average cost for standard cable soared from $22.35 per month in 1995 to $52.37 in 2009, an increase of 134 percent, according to a 2011 report from the Federal Communications Commission. That compares to just a 39 percent rise in overall inflation during the same 14-year period.
To temper cable costs, people turned to services such as Netflix and Hulu.com. Hulu offered free ad-supported movie and television streaming; Netflix offered free streaming to its DVD-by-mail subscribers.
However, these companies now limit their services. Last year, Netflix began charging about $8 a month for its streaming service, and Hulu Plus, which offers a wider range of content than basic Hulu, costs the same.
To skirt these charges, viewers might bypass online television and watch "Modern Family" the old-fashioned way. You can still watch broadcast TV for free on a digital set with an antenna.
College Students Get Schooled in Fees
Strapped for ways to increase tuition, colleges are adding more mandatory fees to students' costs.
"There is no area in which a fee cannot be tacked on," says Vicky Phillips, founder of GetEducated.com, which calls itself "The Consumer's Guide to Online Colleges."
College tuition and fees for the 2011-12 academic year cost an in-state student an average $8,244, according to the nonprofit College Board.
The fees could be for using campus health services, fitness facilities, parking garages and libraries, says John Pontius, vice president for finance and administration at Excelsior College in Albany, N.Y. These things were once free, or at least bundled into the price of attending school, he says.
Ask your school "all the right questions," Pontius advises. "And the first question is: 'Can I have this fee waived if I'm not going to use this service?' Sometimes the answer may be yes."
Many students turn to online degree programs in hopes of saving money, though more than half of these programs cost more than traditional schools, Phillips says.
Students can research colleges with lower fees and other costs by using GetEducated.com or the National Center for Education Statistics' online College Navigator.