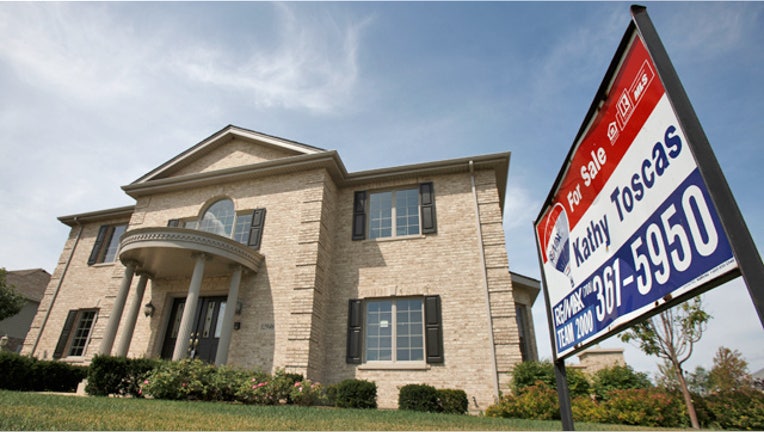 Getting your home ready to be put on the market is stressful—but it doesn't have to be expensive. The longer your house stays on the market, the more likely you are going to have to drop your asking price, but experts say there are a slew of free and low-cost cosmetic fixes you can attract more buyers and sign a deal.
Improving a home's curb appeal is a must to get buyers' attention. Experts suggest cleaning up any brush, flower beds and gardens, trimming back trees and throwing a fresh coat of paint on the front door.
"First impressions are everything, and that's no different for our homes," says Angie Hicks, founder of the peer-review website Angie's List. "Your home's interior is important when selling a home, but it's the exterior that helps get potential buyers in the door – or keeps them from trying to get in it."
Hicks suggests walking across the street to get a potential buyer's view of the house—look for anything that is offputing or distracting like broken gutters, overgrown hedges or cracks. You want everything to look clean and simple.
Replacing old mulch, adding bright exterior lighting, power washing the house,   painting the front door and making sure the house number is visible are all do-it-yourself projects that will boost the curb appeal without busting the budget.
Once the outside of your house is enticing, it's time to make the interior look just as good. Before spending any money on repairs, Dan Fritschen, author of Remodel or Move? www.remodelormove.com, advises removing any extra clutter, knick knacks and photos.
"Empty out the closets, empty the shelves and take away all the personal items." Buyers want to see themselves in the home so the less personal items and clutter the better.
Another cost-free way to spruce up your home is getting rid of any unappealing or taste-specific window treatments. "It's better to have no window covering then an ugly window covering," says Fritschen. Window treatments can also distract from a good view—which is often a major selling point. If you are worried about nosey neighbors, throw sheets over the windows,  just don't forget to take them down when showing the home.
Painting is another cheap way to make a home look new. A fresh coat of paint covers up any smells and marks on the walls and gives a room more appeal. If you are on a budget, consider just painting the trim or molds, it can give an added pop for very little time and money. At the very least, Fritschen says to paint the front door and entry hall.
Make sure all the bathrooms are mildew free with clean and smudge-free mirrors. Mirrors and bright lights can make a space seem larger.
When it comes to carpeting, Fritschen suggests fixing any holes, tears and stains. "If it's really ugly carpeting then it's worth it to change it."
At the end of the day how much you spend to get your home buyer ready comes down to how much of a return on your investment you want. Be careful and research the cost and return on investment on any upgrades, fixes and repairs
"A really astute homeowner will work with a real estate agent to figure out what the comparables are and what they need to do to the home to bring the value higher," says Fritschen.