Free Dry Cleaning for the Unemployed and Other Business Giveaways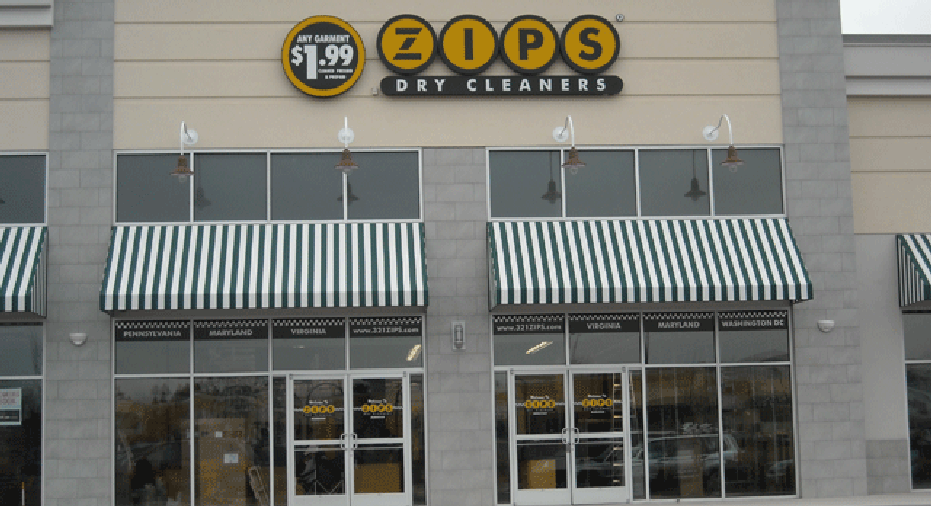 Once a week, ZIPs Dry Cleaners in York,Penn., has a line snaking outside its building, according to the owner. The franchise, which has 35 locations across the Mid-Atlantic, managed to stay afloat throughout the recession thanks in part to its low prices, cleaning clothes at $1.99 per garment.  But many of the customers line up for an even better deal—free dry cleaning.
Bart Casiello, co-founder of ZIPS, says he began offering free dry cleaning for the unemployed three years ago, when the recession was at its peak. The franchise has helped keep thousands of job seekers looking professional over the years with its initiative, Casiello estimates, but hasn't kept exact count of how many people have taken advantage of the offer. After all, he says, it's not a marketing tactic. The more people in the community that are working, the better off his business will be.
"For us to do well, the local economy has to do well," Casiello said.
ZIPS doesn't ask for proof of unemployment, he said, but instead offers to clean up to three pieces per week, per customer.
"We don't ask for an unemployment check or anything, that would be embarrassing," he said. "It's done on the honor system."
The 2008 recession cost many entrepreneurs their business. Jobs and salaries were cut, and for many it seemed to be every man for himself.  Some small businesses, however, stood by their communities, giving back in their own ways.
Mike Sisti, owner of Weedman Lawn Care in Plymouth Meeting, Penn., did the same thing when he saw a local church being overrun by grass and weeds.
"They don't have a whole lot of money and have acres and acres of lawn," Sisti said. "It's an area where parishioners walk. So we started to maintain it."
Sisti and Weedman have also begun to landscape for the families of those serving overseas in the military through the nonprofit Project Evergreen. The group matches up volunteers with a service member's family during his or her time overseas.
Beautifying the community is a win-win, Sisti said.
"It's a valuable service we provide, but it's also improving where our neighbors work and play," he said. "Helping with a project doesn't have to be a long, involved thing. Days of service happen all the time."
Alex Roberts says he began giving back to the community in 2009, when President Obama called for a National Day of Service in honor of 9/11. His 12-year-old business, national franchise Mr. Handyman, has identified a different project each year since, helping to do repairs in different communities including repairs on injured veterans' homes, children's' hospitals and improvement projects at local schools. Roberts is based in Ann Arbor, Mich.
This year Mr. Handyman will focus on local fire departments to honor the firemen who were lost in the 9/11 terrorist attacks, Roberts said.
"When you do something like this, you always feel really good right after it," he said. "It helps to bring people together, and builds camaraderie. We are fortunate as business owners to be successful and be able to take our personal time and resources to help those who are not in a great position."
Over the past three years, Roberts said his business has donated more than 2,400 hours of service to the community.
And, even though the economy is slowly turning around, Casiello doesn't have an end date in sight for his free dry cleaning initiative.
"I don't know that we will ever stop. We have customers that come in and offer to pay for other people's dry cleaning, or once in awhile we get that anecdotal story about someone getting a job," he said. "It's nice to be able to give back."