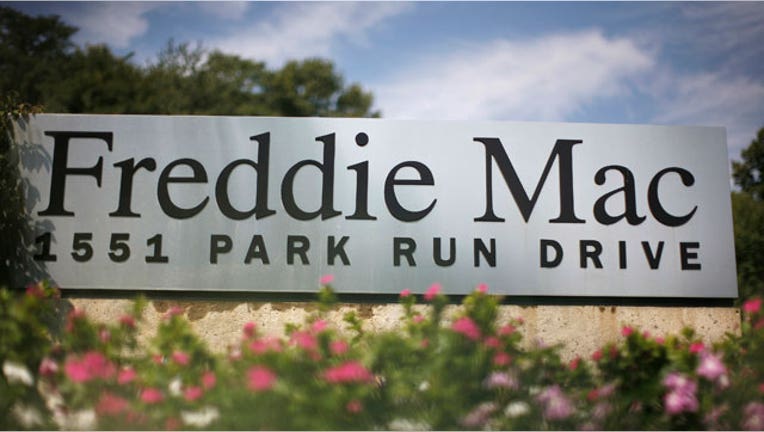 Carried by strengthening credit conditions, mortgage giant Freddie Mac swung to a third-quarter profit of nearly $3 billion on Tuesday and signaled it doesn't need another round of government cash at this point.
The government-controlled mortgage entity said it earned $2.9 billion last quarter, compared with a loss of $4.4 billion the year before and net income of $3.0 billion in the second quarter of 2012.
Freddie's return to profitability was fueled by provisions for credit losses plunging to $610 million last quarter from $3.6 billion the year before.
"Freddie Mac's strong financial performance this quarter was driven by favorable market conditions, including the continued improvement in the housing market, as well as our ongoing efforts to minimize losses on our legacy book," CEO Donald Layton said in a statement.
The U.S. government took control over Freddie Mac and its sister Fannie Mae in 2008 as the crumbling housing market caused fears the government-sponsored entities were insolvent.
Thanks to the recent profits, Freddie Mac said its net worth climbed by $3.8 billion quarter-over-quarter to $4.9 billion. As a result, the mortgage giant said it doesn't need to request another draw of cash from the Treasury Department.
Freddie Mac also said it plans to make a dividend payment of $1.8 billion to the Treasury Department on senior preferred stock during the fourth quarter.
Yet Freddie also said there is significant uncertainty as to whether or when the entity will emerge from government conservatorship, underscoring the unwillingness of Washington to decide a long-term future for these bodies.