Franchise Tips From Sky Zone CEO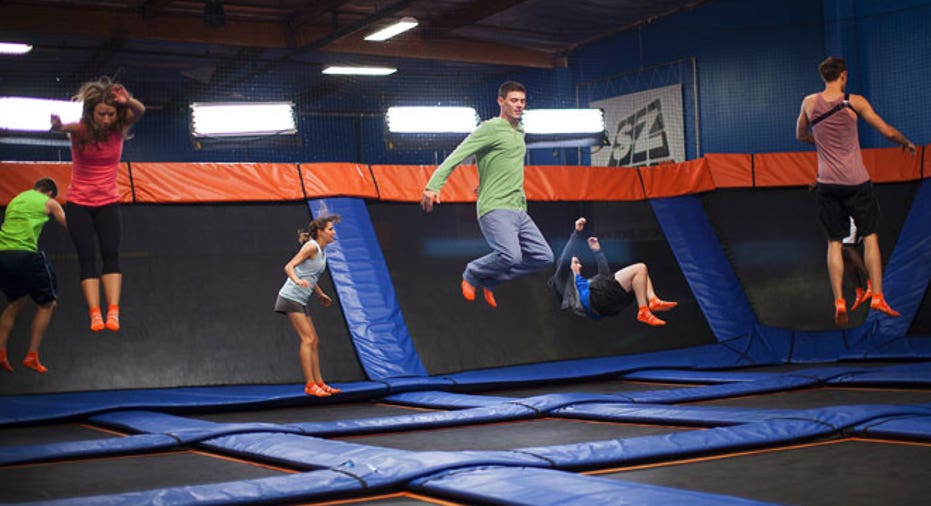 In this Salute to American Success, we're taking a look at Sky Zone and CEO Jeff Platt, who was featured last year on "Undercover Boss". The company, founded in 2004 by Platt's father, operates indoor trampoline parks. Sky Zone was originally developed as a sport, which never took off. Since becoming a franchise in 2008, the company has seen expansion in the United States and other countries around the world.
THE EARLY YEARS
Growing up in the Los Angeles area, Jeff Platt headed off to college at Washington University in St. Louis, Missouri. While in school, his father created Sky Zone, which he had intended to become a sport.  This was not the case, as the sport didn't see much success.  Instead, the Platts changed their direction of business and opened up the park to the public. The original park was located in Las Vegas, Nevada.
"Our first location was located about seven miles from the Las Vegas Strip.  The business was driven by locals, not tourists," said Jeff Platt.
Two years later in 2006, while still in college, Platt decided to open a second Sky Zone location. This time, the location of the park would be drastically different from the first.
"We questioned whether it would work in other markets," said Platt.  "We wanted to prove it would work in other places, so we decided to open a park in St. Louis.  If it could work there, it could work anywhere."
In fact, the park in St. Louis eventually became more successful than the first location in Las Vegas.  Platt said a better location and facility were two reasons the park did well.
"We were using an R&D center in Las Vegas that didn't have air-conditioning," said Platt.  "We chose a higher-income area in St. Louis and a nice, clean-looking new building. It was a bigger and fully air-conditioned facility that had more courts."
Speaking of courts, Sky Zone's locations feature different trampoline courts for different activities. Dodge ball, slam-dunk basketball and an open-area trampoline jump court are just some of the activity areas located within the parks.
In 2007, the company was featured on national TV.  After the program aired, Platt said they "received a ton of inquiries from all over the world, but weren't ready to franchise at the time."
One year later, Sky Zone opened its third location near Sacramento, California.  Around this time Platt started to mull the idea of franchising the business.
"Operating a franchise is totally different than operating retail stores," said Platt.  "Franchising seemed attractive because it was a way to scale quickly."
THE FRANCHISE
Four years after opening their first location, Platt decided to franchise the business in 2008. The first two years of the franchise operation were slow, with the company selling fewer than 10 franchise licenses.  Things turned around in late 2010-early 2011, as the company received more requests for franchises.
Today, a total of 175 Sky Zone franchises have been sold, with approximately 100 locations that are currently open. The parks are located within the United States and have locations in Australia, Canada and Mexico.
"We plan to add locations in Saudi Arabia and New Zealand this year, and Kuwait and the United Kingdom next year," said Platt.  "We'd like to see about 40 locations open per year."
In 2014, Platt said Sky Zone saw $168 million in revenue.  In 2015, the company is expecting to bring in about $260-270 million and plans to end the year with approximately 135 locations in operation.
ADVICE TO FUTURE ENTREPRENEURS
Since starting the business, Platt said he has faced multiple challenges along the way.  He said the hardest challenge to overcome was people.
"It's really tough to find a team that's dedicated and has a passion for your brand," said Platt. "In the early years, you need to have people who are jacks-of-all-trades… a team that understands a bit of everything."
Platt also suggests entrepreneurs keep an eye on money.
"Payroll in hyper-growth mode is not a place to save money," said Platt.  "You need careful financial planning. Whatever you think you'll spend or think something will cost, double it.  You need to get ready for a wild ride."