France, Germany want limits on encryption to fight terrorism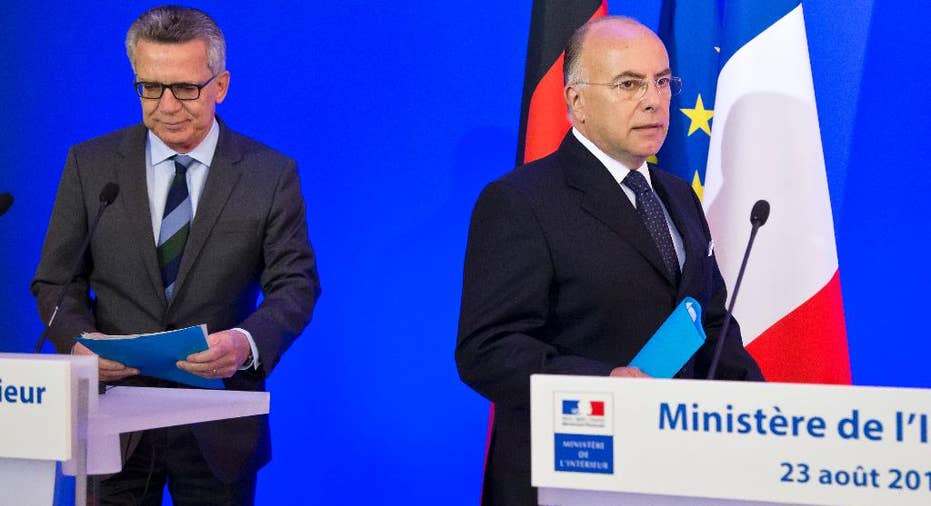 France and Germany want messaging apps such as Telegram to limit encryption to help governments monitor communications among suspected terrorists.
Privacy advocates argue that encryption is essential to online security, notably for banking transactions. French Interior Minister Bernard Cazeneuve said authorities are not pushing to ban encryption, but to work with companies that offer encrypted services so that they cannot be abused by violent extremists.
He and his German counterpart said Tuesday they're pushing for a Europe-wide policy limiting encryption to be discussed at an EU summit next month.
The minsters also stressed the need for a unified European system for sharing police information, after deadly extremist attacks in both countries this summer.
Cazeneuve said French authorities have detained three people this month with "clear plans" to stage attacks.