Fractional Real Estate Ownership: Getting a Slice of a Vacation Home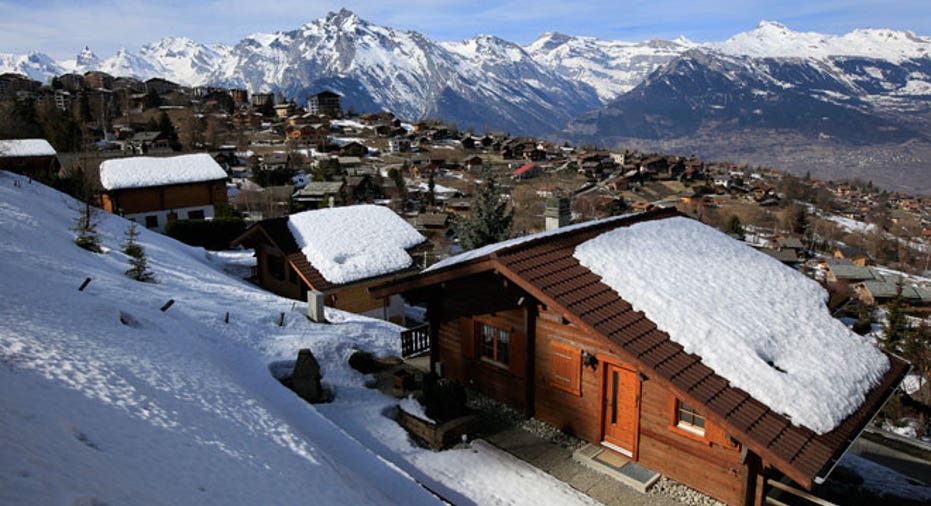 A new breed of vacation home ownership is gaining steam that allows individuals to share ownership of a property.
Think of it like this: A whole pie may look delicious, but it doesn't make financial sense to buy the entire dessert if you are just having a few bites.
However, if you split the cost among several buyers and ensure that everyone gets a slice, then the purchase makes sense.
That's the theory behind fractional real estate ownership, in which second homes are purchased under a multi-owner structure and cost and access to the home is shared.
"It allows you to create a connection between the time you spend in the home and the amount of money you pay for it," says Andy Sirkin, a fractional homeowner and attorney who specializes in real estate co-ownership at Sirkin & Associates [www.andysirkin.com]. "It causes fewer headaches, costs less money and I still get everything I want."
The concept of fractional ownership may sound similar to a timeshare, however fractionals have fewer buyers which increases the amount of time available to each buyer and tend to be an option at more upscale destinations.
According to Sirkin, "the meaningful differences between most old-fashioned timeshares and most modern fractional ownership arrangements are the extent to which each participant's rights and responsibilities are limited to a particular home or group of homes, and the extent of each participant's ownership and control. 
The concept is reserved for expensive homes in vacation destinations, and offered by both multi-unit developers and high-end resorts. Single-family homes make up a small, but up and coming, part of the market.
Elite Destination Homes [elitedestinationhomes.com] has been buying resort properties and single-family units and selling them as fractionals for the last seven years. Its offerings range from a three-bedroom in Paris' St. Germain neighborhood to a five-bedroom chalet in Steamboat Springs, Colo. As the sponsor, the compny handles putting together the buyer partnerships, which can range from four to 12 buyers, as well as the purchase agreements.
Bill Bisanz, founder and CEO of Elite Destination Homes, recommends that buyers research the sponsor's track record before completing a purchase. "Check to see if the sponsor's other properties are sold out and be careful of how much the sponsor is marking the deal up," warns Bisanz, who typically charges at 25% premium. Other considerations include analyzing the sponsor's resale program, if a buyer wants to sell his or her fraction, and evaluating on-going carrying costs.
Once potential fractional buyers select a property they should verify that the contract includes usage terms, expense sharing, conflict resolution and exit strategies.
"Make sure the contract clearly spells out how usage is going to work among owners," recommends Sirkin. This is especially important in seasonal properties where multiple owners will be vying for the best times of the year.
He also suggests that contracts include details of how the budget will be created each year. "When bills come in, you don't want to have to figure out last minute how you are going to pay them."
Buyers also need to protect themselves against what the industry calls "rule-breakers."
"Buyers should ask, 'what happens if someone is in the property when they shouldn't be or doesn't pay when they need to? Do we have a system that doesn't cost a lot of money and take a lot of time?'" advises Sirkin.
For foreign property owners, if a conflict escalates and requires judicial intervention, defining where conflicts will be handled is a must.
The fractional ownership structure is not ideal for every vacation homebuyer. Debra Savage, a real estate agent at Railey Realty [http://realty.railey.com] in Maryland says this type of ownership only makes sense with certain vacation and lifestyle goals.
"The biggest thing is how they plan to use the home. If they are only popping down on weekends once in a while then fractional residence makes sense. If you want to spend a whole summer here, it won't work," she says.
When buyers approach Elite Destination Homes, management begins the courting process with a "fit" conversation to see if the concept will meet the buyer's goals.  "We tell people, 'don't do this if you are not in it for a seven-year hold," says Bisanz.
Just like in primary residential real estate, the main roadblock to fractional ownership is mortgage funding. "During the financial meltdown the market experienced a financing freeze," says Sirkin. "Potential buyers got hesitant about buying anything. Now buyer confidence has returned, but financing is still a problem."