FOXBusiness.com Exclusive: 5 Questions and a Plug with Creed's Scott Stapp
With arms wide open, FOX Business Network's Mornings with Maria welcomed former Creed lead singer and Grammy winner Scott Stapp. In a powerful and revealing interview, the rock star opened up on his very public 2014 psychotic break, his mental health misdiagnosis and now his road to recovery.
FOXBusiness.com snapped some behind-the-scene photos and chatted with Stapp in an exclusive interview, asking him "Five Questions and a Plug!"
FOXBusiness.com: Summer is here! What is your summer go- to song? What are you listening to right now?
Scott Stapp: Right now I am pretty much on my daughter Milan, on her playlist, and my daughter's favorite summer song is [ Demi Lovato's] "Cool for the Summer."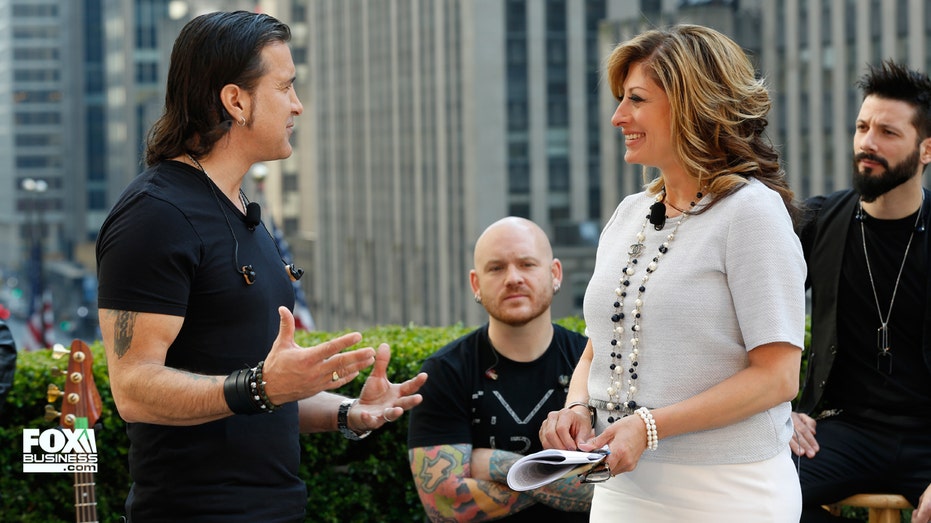 FBN: Where do you keep your Grammy?
SS: In a case in my house, in a display case – all my awards are in there.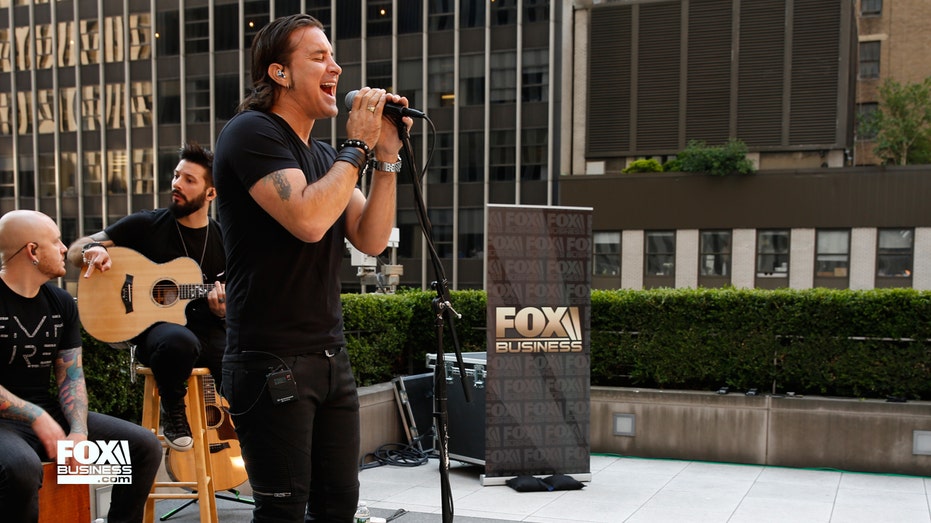 FBN: If you weren't a rock star, what would you be?
SS: Ugh! I really wish I could have been a pro baseball player.  Shortstop!
FBN: Ketchup or mustard on your hotdog?
SS: Mustard.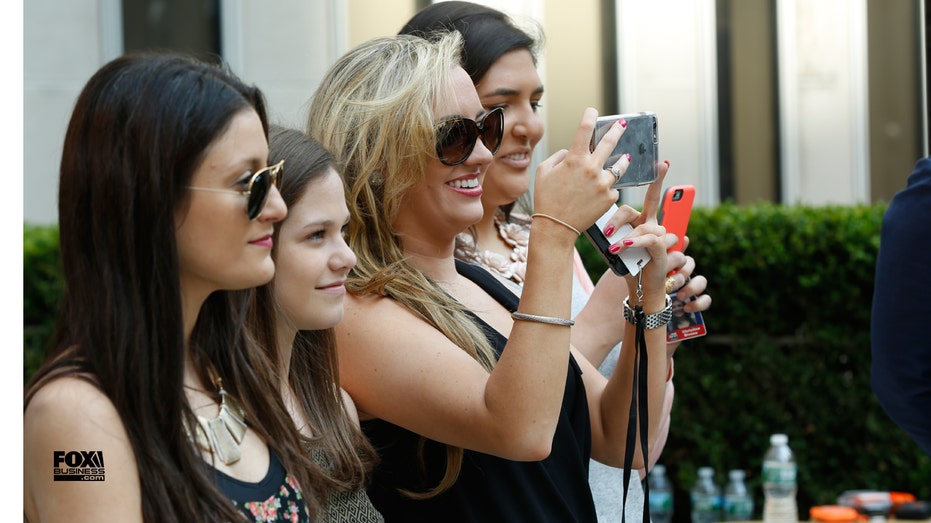 FBN: What's your motto to keep you going even in the tough times?
SS: Oh man, one day at a time.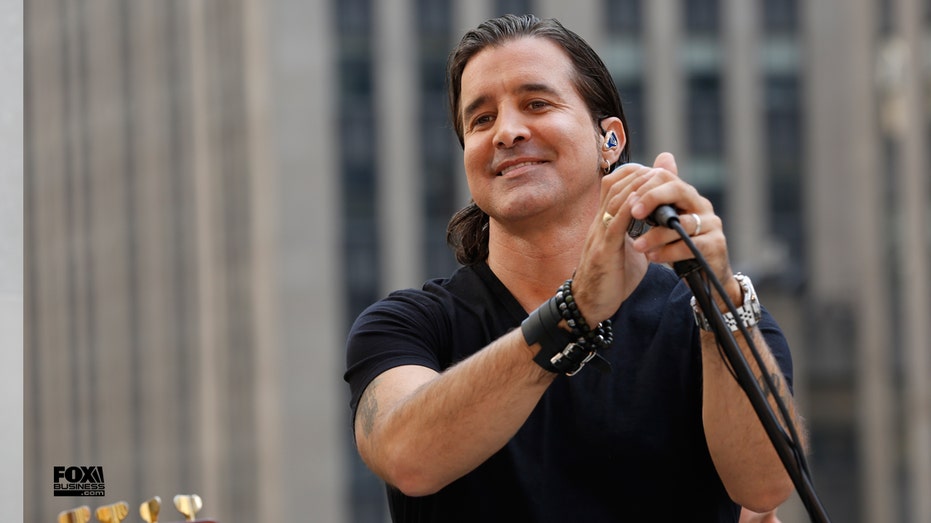 FBN: What's your plug?
SS: Ah man, I've got a few things going on, I've got  a new record coming out in October with a new group of guys that I did a project with called  "Art of Anarchy" and I am always writing man so I have new material in the works for next year.
Check out Stapp's moving performance of his Grammy-winning song "With Arms Wide Open" above.