Fourth of July Travel to Set New Record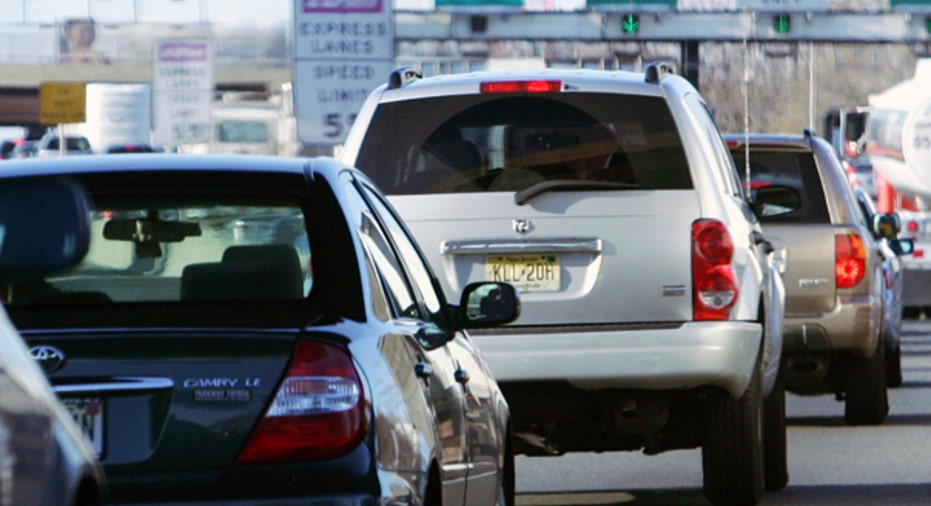 More Americans will hit the road or take to the skies this Independence Day weekend than ever before, AAA said in a new report Monday.
AAA estimates that nearly 43 million Americans will travel for the Fourth of July holiday, surpassing the highest level on record. Most travelers plan to drive, as AAA expects 36 million people, or 84% of all holiday travelers, to take a road trip. That's an increase of 1.2% compared to 2015. Air travel is projected to jump 2.2% to 3.3 million people.
Travel by other means, including trains, buses and cruises, will climb 2% to 3.3 million Americans, AAA forecasted. The travel group said holiday cruise bookings made through AAA are up 35% year-over-year.
AAA also noted that travel during the Fourth of July travel period—from Thursday, June 30, through Monday, July 4—will likely rise 5% over Memorial Day weekend.
"We are well on our way for 2016 to be a record-breaking year for summertime travel," said Marshall Doney, AAA president and CEO.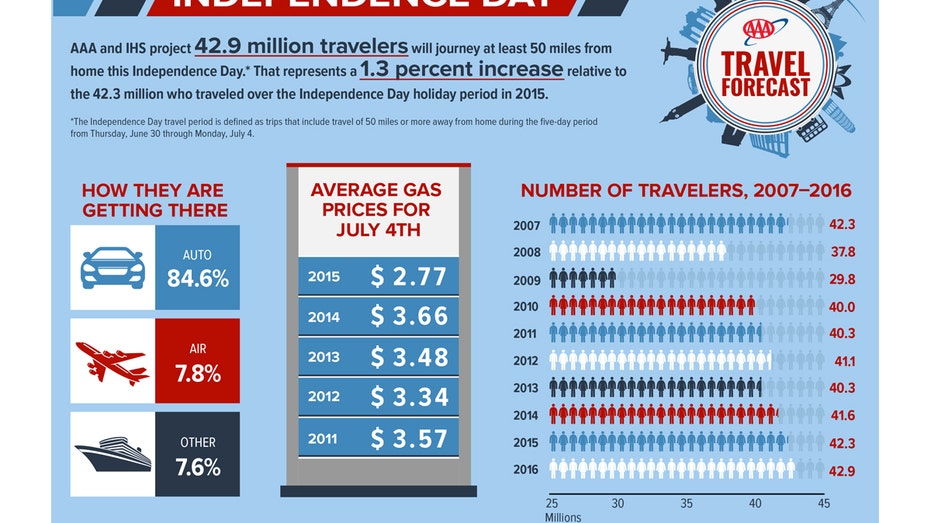 Low gas prices are encouraging Americans to drive more. So far this year, U.S. drivers have saved $20 billion at the gas pump. AAA believes gas prices will drop to their lowest Independence Day mark since 2005. The national average is on pace to hit $2.31, 47 cents less than last year.
Airfares and hotel rates are also down this year. According to AAA's Leisure Travel Index, average fares for the top 40 domestic flight routes will be 9% less this Fourth of July weekend, while the cost of a hotel room will drop slightly.
In addition to cheap gas, consumer confidence and rising economic activity are offsetting a cooling labor market to boost holiday travel, AAA said.