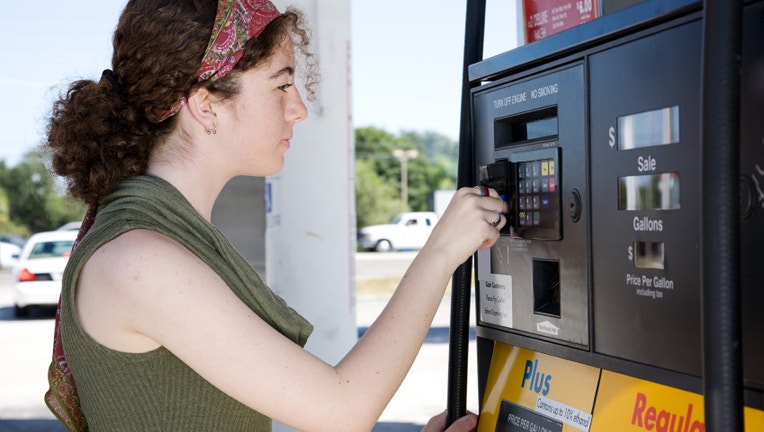 Drivers gearing up for a road trip ahead for the July Fourth holiday weekend should brace for added pain at the pump.
A new report from AAA finds U.S. drivers will face the highest prices to fill up since 2008, hitting a national average of $3.68 per gallon of unleaded gasoline, compared to $.262 per gallon in 2009.
The rapid advance of the Islamic State of Iraq, which captured Mosul, Iraq's second-largest city on June 10, has led to increased anxiety in the markets about future attacks.
"These high prices are due to the violence in Iraq and higher crude oil prices," says Michael Green, AAA spokesman. "There was fear in the market that the rebels would take Baghdad, and that drove up the cost of crude oil, which is used to produce gas. This trickled down to consumers."
Prices typically fall in the month of June, Green explains, as oil refinery maintenance is typically over and it is not yet peak driving season.
"Gasoline supplies typically build. Over the past three years, the national average fell 23 cents per gallon in June," he says. "This year the average driver is paying 15 to 20 cents more per gallon than they should be."
Last year, the average price for June was $3.60 per gallon, compared to this year's $3.67 per gallon.
Despite higher prices, AAA doesn't expect Americans to be deterred from traveling. An estimated 34.8 million people will travel 50 miles or more by car during the holiday weekend.
Green says the bad news for drivers is that these prices will not fall throughout the summer. But there is a silver lining: Prices are not expected to climb much higher throughout the month.
"The situation has stabilized in Iraq as Baghdad and the oil producing regions in the country look relatively safe now," Green says. "Prices of crude will not rise significantly higher without further movement in Iraq, or a major hurricane in the Gulf this summer."
In order to cut back on gas spending, Green suggests drivers make sure their tires are properly inflated and remove excess weight from the car and trunk.
"Also drive the speed limit, and if you are on the highway use your air conditioner instead of rolling the windows down," he says. "That can create drag, which uses up more gas."