Four Ways Old-Fashioned Passbook Savings Endure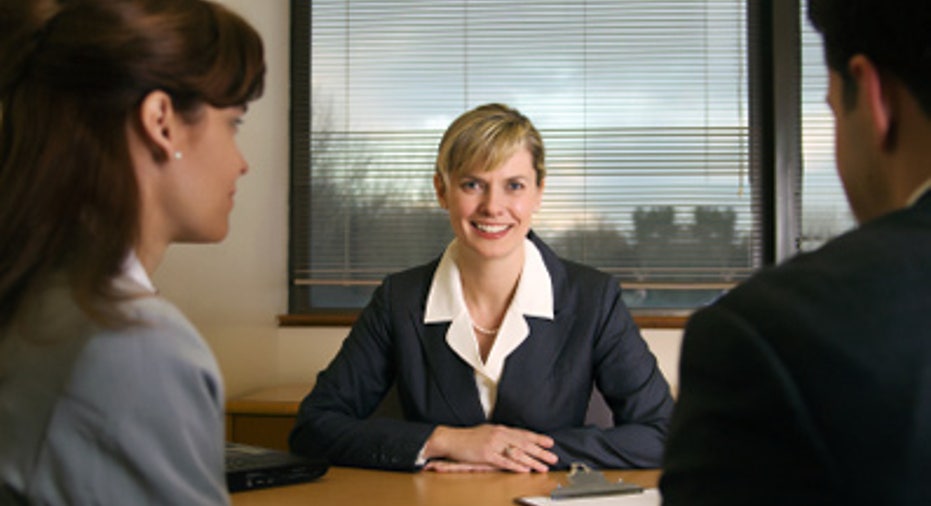 Passbook savings accounts have been around for more than a century, and although they are waning in popularity, they still are offered by both national and community banks. These types of savings accounts typically don't require a minimum balance but do require savers to come into the bank to deposit and withdraw money. While most people prefer the convenience of online banking, many still opt for a passbook account for varying reasons.
"Passbook savings customers represent all ages and household incomes. Approximately 10% of our savings customers have passbook accounts," says Geoffrey Thomas, executive vice president and head of everyday banking at Providence, R.I.-based RBS Citizens Financial Group.
"Passbook savings customers choose to conduct all of their transactions in a branch and find it helpful to have a physical passbook that records their savings," he says.
Although some banks have or are starting to phase out passbook savings accounts, others, such as RBS, are launching them in markets where they weren't previously available.
Whether they are people who like the tangibility of a passbook account or those who want to teach their children about savings, here are four reasons why passbook savings accounts still matter.
When it comes to banking these days, everything can be done over the Internet. You can check your balance, transfer money and even access statements without ever holding a piece of paper in your hand. For many people, that's preferable, but for a subsection of the banking market, it's not acceptable. From older people who are used to using passbook savings accounts to the recently immigrated, people are drawn to passbook savings accounts because of their tangibility.
"Some bankers report people who tend to like them tend to be first-generation American immigrants who are more comfortable having something in their hands and something posted to an official-looking book," says Ray Quinlan, executive vice president of banking at CIT Group Inc. in New York. "They find it tactile, tangible and comforting."
It's not only American immigrants who like the tangibility of passbook savings. The accounts are attractive to anyone who likes the palpable nature of passbook savings, says Steve Brobeck, executive director of the Consumer Federation of America, the Washington, D.C., nonprofit focused on consumers' interests. "It's not online. You can hold it in your hand and see how the account is growing," Brobeck says.
Winchester Co-operative Bank in Winchester, Mass., has been offering passbook savings accounts for years, but these days they are primarily used in custodial accounts where parents open them up for their children, says assistant treasurer Phil Bracey.
Parents like to use passbook savings accounts to teach their children about savings because the kids are given a physical book where they can see the recorded money growing, Bracey says.
Brobeck agrees, saying passbook savings accounts are also an attractive teaching tool for children because of the low fees associated with this type of account. "Most banks will make an effort not to whack kids with fees," Bobeck says.
For example, to open a children's passbook savings account at one bank, all you need is $10 to open the account. In addition, there are no monthly fees, which makes it appealing to parents, Bracey says.
"We sometimes hear from parents and grandparents that they like passbooks because they can be helpful in teaching a child about the importance of saving and establishing lifelong savings habits," says Thomas.
In a perfect world, money would come directly out of our paychecks and straight into a savings account, but oftentimes that doesn't happen. For the less disciplined or those who end up spending their savings, a passbook savings account may be the answer. After all, you can't simply swipe your ATM card to get money out. Instead, you have to go inside the bank and wait in line to see a teller.
"Unfortunately, it's too easy to withdraw money from savings," says Paula Pant, operator of A fford-Anything.com. "The advantage of a passbook savings account is that ease isn't there."
While that extra step will typically only take a few minutes, Pant says even a small obstacle can prevent someone from withdrawing from their savings. "Putting up a little obstacle is akin to sticking a credit card in a jar of peanut butter," she says.
According to Pant, many people use a passbook savings account to save for a specific goal, while for others it's for general savings.
Identity theft is a major problem, and one source is stolen monthly bank statements from mailboxes. For those concerned about thieves sifting through their mailbox or garbage cans, a passbook savings account will give them peace of mind. That's because with a passbook savings account, you aren't mailed a monthly bank statement. All of the information is printed in the passbook, eliminating the need for the statements.
"Some people believe it's safer not mailing monthly statements," Pant says.
On top of removing one level of vulnerability, a lost passbook is safer than a lost ATM card. That's because the holder of the account has to come in to the branch to withdraw the money. "Right there, (tellers) know who the customer is," Bracey says.
Pant says the reason for having a passbook account varies, but one thing remains the same -- the need to shop around. Interest rates and fees will differ, so it pays to do your homework. "As a general rule, the interest rates will be higher, and the fees will be lower," she says.
Copyright 2012, Bankrate Inc.