Four Tips to Save Money on Energy and Make Your Home More Attractive to Buyers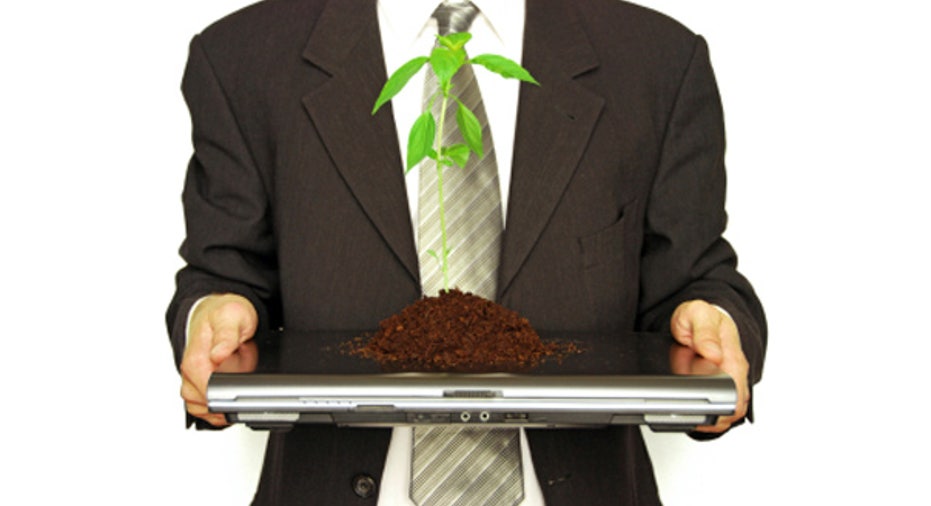 It's no secret that it's a buyer's market right now.
While a few cities like Seattle and Austin are currently experiencing relatively strong growth, most housing markets are still struggling to recover from the 2008 collapse. But as energy costs have risen steadily over the last decade--with no end in sight-- making a home more energy efficient could give sellers an edge. However, many of these upgrades aren't cheap, and experts say not all the green improvements are worth the added expense.
Where Does Your Money Go?
According to Energy Star, the average American family spends approximately $2,200 per year on utilities. But where does all that money go? Heating costs account for the largest chunk of the pie, encompassing 29% of total utilities expenses. Air conditioning costs account for 17%, water heating eats up 14%, and appliances (such as the refrigerator, washer, and dryer) account for 13%. The remainder is spent on electric appliances, such as the TV, computer, and lighting.
Practical Energy Upgrades
Homeowners looking to save money should focus their efforts on the areas that use up the most utility dollars, mainly upgrades that affect heating and cooling costs. An added bonus is that sometimes these upgrades will also improve the value of your home.
1. Upgrade to a New Furnace "Energy efficient furnaces are a very attractive item for energy savings and for resale," says Linda Barnwell, a certified ecobroker with Keller Williams. "Airtight homes that are caulked well and have a roof in good condition really help with the savings and for resale. These upgrades are all worthwhile, and they're features that buyers are looking for too."
Since heating makes up the biggest chunk of your energy expenditures, it makes sense that upgrading here will make the most impact on reducing utility costs. Energy Star rated furnaces are reportedly 16% more efficient on average, and will save an average of $96 per year in energy costs.
Although a new furnace won't necessarily increase your home's value, experts say the upgrade could make your home more appealing to potential buyers. Installing a new furnace isn't cheap, and you should expect to spend $5,000 to $8,000. Experts advise shopping around and getting several quotes. You can also save money by purchasing your furnace directly from the manufacturer and then hiring a good contractor to install it for you--this skips adding the contractor's markup on the furnace.
It's important to keep in mind that although a new furnace won't add to your resale value, it will make it more appealing to buyers. If you're trying to sell your home with a furnace that's 20 or 30 years old, most buyers will insist it be replaced before they move in, or they'll ask for additional money off the sale price so they can replace it themselves. Putting in a new furnace might lead to a quicker sale, which save several months of mortgage payments and reduces the amount of time the house sits on the market.
2. Invest in Windows "Windows are incredibly important, especially in homes that are $200,000 and higher," says Barnwell. "If the windows are updated, it's not only a big plus for the owners on their energy bills, but it also makes resale a bit easier."
According to the California Energy Commission, windows and doors that are old or not sealed correctly can lose up to 30% of your energy dollars. Although windows can be a great investment, they're an expensive upgrade. The costs depend on a number of factors, including the type and how many windows will be installed. Experts recommend planning to spend $10,000 to $40,000 or more.
Even if you spend $30,000 on new windows, you're not adding $30,000 to the value of your home. You will, however, get more back than you will with a furnace upgrade. You can recoup 65% or more of your investment with new windows, according to reports, and just like with a furnace, new windows will definitely make your home more appealing to potential buyers.
3. Seal and Caulk Cracks  Sealing cracks and caulking doors and windows is likely the most unglamorous DIY home maintenance project you can do, but it is an easy way to reduce your energy costs.
Potential buyers likely won't notice these improvement unless you point them out, and to make matters worse, it does nothing to enhance your home's beauty, usability, or value. So, why do it at all? This simple home improvement idea can shave 10% or more off your utility bills and you'll likely spend $20 or less on supplies, making it one of the cheapest ways to start saving significantly on your heating and cooling costs. With that said, if you have serious buyers, the fact that you've sealed and caulked doors and windows will be noticed by the home inspector, and it will be a small point in the home's favor that this project is already finished
4. Ditch the Fridge Other than your heating and cooling system, your refrigerator is often the biggest energy hog, using up 14% or more of your home's energy, mainly because it's constantly running. According to the U.S. Department of Energy, about 26% of Americans have two or more refrigerators in constant use. Even worse, one of these refrigerators is often an older model, which is far less efficient than today's energy-saving refrigerators. You can quickly save money on energy costs by unplugging the extra refrigerator, and only plugging it in when you need to chill drinks or food for a party or other special occasion.
Depending on the age of your extra refrigerator, this will save an average of $400-$700 over the remaining life of the fridge. Recycling your extra fridge is a quick fix you can do for yourself to save energy. Plus, getting rid of this old appliance can help declutter your home, which will make it more appealing for buyers. Visit Earth911.com to find out where you can recycle this appliance in your area.
Tax Credits
Unfortunately, federal tax credits for common upgrades like windows and new furnaces have expired. The federal tax credits that are still applicable are for big-ticket energy upgrades such as solar panels, geothermal heat pumps, and small wind turbines. However, you might be eligible for a small tax credit depending on your state. You can find out the tax rebates your state is offering for energy-efficient upgrades through the Database of State Incentives for Renewables and Efficiency. For instance, the state of California offers residents several rebates for energy-efficient projects such as adding insulation or installing energy-efficient heating and cooling units. Many counties in California will give you a $30 rebate for upgrading to an Energy Star rated refrigerator. San Francisco offers residents a rebate based on how much their energy consumption is reduced overall. So, if you reduce your energy consumption by 15%, using a participating contractor, you'll get a $3,500 rebate. It's definitely worth it to check your own state to see if you qualify for rebates at this level.
Although it's still very much a buyers' market, you can make your home more appealing to potential buyers by making it more energy-efficient. However, many of the upgrades that make the biggest impact are also the most expensive, so you'll have to weigh carefully whether or not these upgrades make sense in your situation. Keep in mind that making small changes can also be noticed by buyers. Planting shade trees, installing compact fluorescent (CFL) bulbs, using a rain barrel for your yard, and installing a programmable thermostat can help you save energy right now, and make your home greener, and more appealing, to buyers.
Heather Levin writes about green living, real estate, and money-saving strategies on Money Crashers Personal Finance.