Four Tips to Organize Your Closet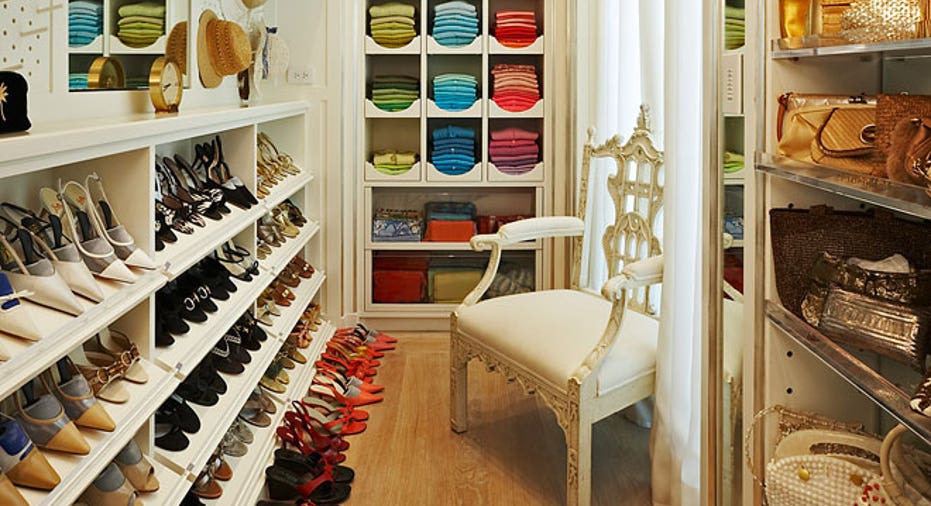 It's happened to the best of us, we have a closet full of clothes, but still don't have anything to wear.
"People wear 20% of what they have 80% of the time," says Donna Smalin Kuper, a professional organizer and author of How to Declutter and Make Money Now!.
Unorganized closets are missed opportunities to make and save money, according to Kuper. It doesn't matter if your closet is covered by a sheet or is a spacious walk-in with room to spare, here are four simple tips to get it organized and structured in a way that maximizes space and utility.
Tip 1: Audit Your Wardrobe
Try on all your clothing items to see what fits properly and what you still like. Kuper recommends testing out your wardrobe in stages: shoes one day, followed by tops, pants and end with accessories.
After identifying pieces that no longer fit or jive with your lifestyle, decide if they are in good enough shape to donate or sell.  Kuper suggests selling old clothes to a local or online consignment shop, like TheRealReal.com.  You can also try to direct sell items on online auction sites like eBay.
For parents with outgrown  clothes, there are plenty of sites that sell or swap kids' clothes like thredup.com and kidtokid.com
Tip. 2: Maximize Space
To maximize space, purchase a double hanging closet rod for around $15 at most major home-improvement stores like Bed Bath & Beyond , according to professional organizer Debbie Lillard of SpacetoSpare.com.
"The rod will double the amount of closet space without doubling your budget," Lillard says.
Shoes are often space hogs and require an organization system. If they're sitting on the floor or in shoe racks, arrange shoes heel to toe to save space, suggests Melanie Fascitelli, president of custom closet design company Clos-ette.
Bonnie Joy Dewkett of JoyfulOrganizer.com recommends purchasing an over- the-door shoe bag, costing around $15. Not only can these type bags organize shoes, they can also hold small accessories like belts and scarves.  For those with very limited closet space, Kuper suggests an under the bed shoe storage system.
Lillard also recommends wire shelf separators to organize tees and sweatshirts on closet shelves. A pack of four wire shelves normally costs less than $20.
Tip 3: Group by Type, then Color
Make mornings less stressful by grouping like clothes together (dress shirts, blazers, skirts, etc..) and then further organize each category into type: sleeveless, short-sleeved and long-sleeved.
After organizing each category, separate items by color, advises Kuper, to make selecting a coordinated outfit effortless.
Tip 4: Play Favorites
Dewkett suggest keeping frequently-worn clothes worn often in an easily reachable place, and to split your closet into professional and personal outfits.
To identify your most-worn shoes, Dewkett suggests putting a basket at the bottom of your closet and whenever you wear a pair of shoes, toss them into the basket. At the end of the week, go through the basket and see the shoes that made the cut. The shoes that are in the basket should be at the front of your closet and easily accessible, while other shoes should be tucked in the back of the closet.