Four Keys to Scoring the Best Car Deal This Winter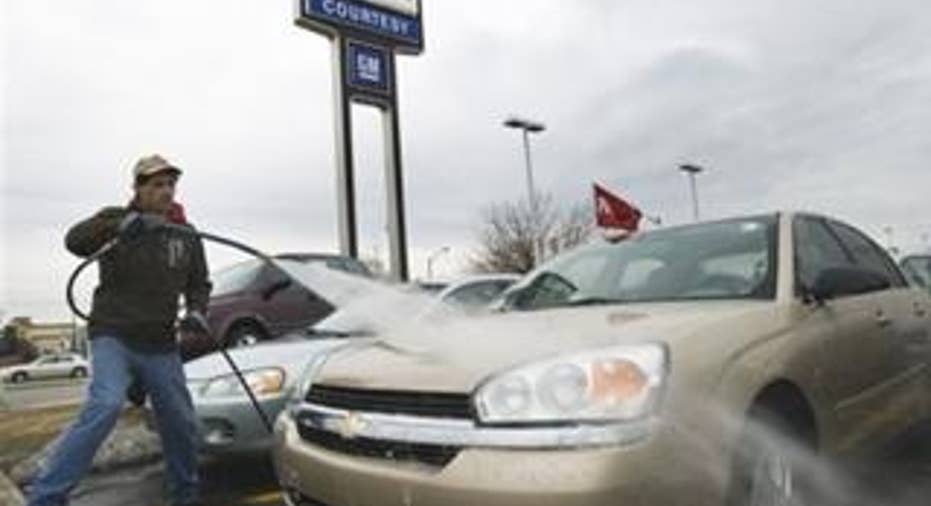 Drive off With a Winter Car Deal
If you're thinking about buying a car this winter, you're not alone. As the year draws to a close, 62% of new-car and used-car shoppers are looking to purchase a car. This is due primarily to year-end sales events, according to a Kelley Blue Book Market Intelligence Consumer Sentiment survey completed in September.
Part of this eagerness may stem from customers putting off a purchase they planned to make earlier in the year. Of those surveyed, 42% noted difficulties finding the specific car they wanted, and 28% reported the inability to negotiate an acceptable price. Their concerns coincide with auto trends. Earlier this year, prices remained high for both new and used vehicles, a result of factors such as rising gas prices and the earthquake in Japan, which slowed production rates at Honda and Toyota for several months.
However, as the year draws to a close, supplies are back up and salesmen are itching to rack up sales. "Dealers are looking to clear their lots of remaining inventory to avoid paying taxes on unsold vehicles," says Graham Lapolla, founder and CEO of AutoQuire, an Atlanta-based car buying service.
Before you buy a car this winter, arm yourself with the tools you'll need to get a good deal on a new or used car. Here, Bankrate offers key guidelines to help make sure your purchase is a satisfactory one.
Start Early
Dealers tend to get overwhelmed with buyers during the last two weeks of the year and may be less likely to negotiate during that time period. If you plan to buy a car before the end of the year, the best time to purchase is before mid-December, says LeeAnn Shattuck, co-owner of Women's Automotive Solutions in Charlotte, N.C.
To prep for your purchase, research which type of car you want and settle on a budget for the vehicle. Cars.com and the CarZen website can help narrow your options. Once you find a car type you like, compare this year's model with the upcoming year's version. If there are no major changes in technology or safety features, you may be just as happy with the earlier -- and better-priced -- model.
You'll also want to test-drive the vehicles you're considering. Head to the dealer, and when you take the car out, drive on local roads and highways to see how well it handles in both settings, says Mike Rabkin, president of the From Car to Finish website. Test the brakes, turning ability and acceleration to make sure they fit your needs.
Focus on Price
Toward the end of the year, manufacturers can offer dealers more incentives to boost their final sales figures of remaining inventory, Lapolla says. This allows dealers to pass along that savings to consumers, a move that often results in end-of-the-year sales, cash-rebate offers and financing discounts.
While these offers may sound like a final price, it's key to remember the dealer is still making a profit on the car, Lapolla says. "Consumers still have room to negotiate."
Another factor that may make salesmen eager to negotiate in December: end-of-year standings. Salesmen want to make their numbers for the year look as strong as possible to earn end-of-the-year bonuses. At some dealers, their jobs may even depend on it, Lapolla says.
Winter deals often apply to used cars as well, says Dan Harman, director of demand programs at Mojo Motors in New York. "The end of the year is traditionally a slow time for used-car purchases," he says. "As a result, vehicles have been sitting on the lot for a longer period of time. The longer a vehicle has been on the lot, the more likely a dealer is to lower or negotiate on the price."
Look for Further Incentives
When it comes to financing, many of the advertised interest rates from manufacturers look lower than outside banks. "However, the rate can change depending upon the year and model," Lapolla says.
Before settling on a finance deal with a dealer, check for differences in interest rates between various makes and models. Then ask about financing plans at your bank or credit union. You may find that a car that seemed out of your price range is actually a more affordable option.
Dealers often tack on extras such as extended warranties, dealer-installed equipment, paint protection or rust-proofing. "The markup on these is extremely high, so you'll want to negotiate if you decide you want any extras," Shattuck says.
Don't be Afraid to Wait
It may be hard to pass up the shiny signs advertising low prices in December, but putting off the purchase until January or February could bring an even better deal, Shattuck says. "Sales often extend into January, and since it's typically a slow month, dealers are more likely to negotiate."
Used-car prices start to rise again in January. If you plan to trade in your car, you could get more for your vehicle at that time. Good incentives can even be found in February, as it's traditionally the slowest month for dealers.
The price of certain cars fluctuates as the seasons change, Rabkin says. If a convertible is on your wish list this year, you may want to negotiate for a better price from the dealer while the weather is cold and snowy. You'll have more leverage than you would during the summer months.