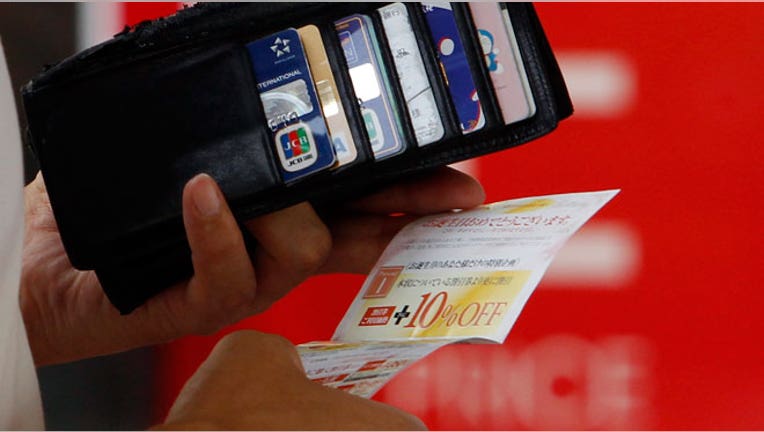 Have you ever run across something online that seems a little off, and wondered if it's a scam? Or maybe you've found yourself standing in a store, about to make a purchase and pondered that store's reputation. Or perhaps you just had a terrible experience and you need to complain on the spot. There's an app for all of that!
Smartphones are now so smart they can help you from getting ripped off. Here are some of the latest apps, that won't cost you a dime, but could save you your shirt:
The award-winning Scam Detector app exposes (in detail) more than 550 of the most notorious scams in the world. The creators of the app are experts in scam awareness; they produced The 419: The Nigerian Scam, the first movie ever made on the infamous "Nigerian Scams." You know the modus operandi of that scheme. Just think back to all the emails you've gotten over the years that start out, "Dear Sir or Madam, I'm an heir to a fortune in Nigeria, but I need your help to pay for the legal fees to access the money. My American agent will send you a check for $10,000, keep $7,000 for your troubles and just wire me the remaining $3,000."  If you're one of the unfortunate victims who fell for it, what happens next goes down like this: You deposit the check, wire the money, and about a week later you find out the check was counterfeit. You tell your bank you had no idea and they say, "Too bad you've got to repay the money!"   The scam has morphed over the years, but the bottom line is never pay an advance fee for something or cash a check and wire any money anywhere from someone you don't know.
The Scam Detector app has real time content updates and you can search for anything you think could be a scheme, from auto, social networking, financial, employment, house and property, online auction, telephone, travel and face to face scams.
Scam Detector claims that it's the largest fraud prevention resource in the world and it's also an official partner of the Better Business Bureau.
Speaking of the BBB, it's got a brand new app too! It helps consumers research businesses on the go and it's available for the iPhone, iPad and iPod Touch.
You can now check out a company's rating, see if it has complaints and file complaints, all from the palm of your hand!
The BBB is so hip you can also text the organization questions by texting the word "BBB" and your question to 24587. "Texting allows consumers everywhere to do their research to Check Out a Business with BBB before making a purchase," stated Paula Fleming, Vice President of Communications and Marketing for the local Better Business Bureau. "BBB wants young adults to make smart purchasing decisions and avoid possible scams by texting us first."
Like to gripe? Or maybe you didn't use one of the other apps to check out a place and now you want to complain? Yup, you guessed it, there's an app for that, too.
The Complain App says it will help you effectively write complaints and it says it keeps on fighting for you until your complaint is resolved.
How so? You control how your complaint is submitted. The Complain App recommends that you first give it the go ahead to send it to multiple social networks, like Facebook, Twitter and LinkedIn. It has found companies answer the fastest to consumer gripes that way.
If you still don't get results, it moves onto more traditional methods like email, phone and fax.
Anchor Free touts that it wants to help you make your smartphone malware free. It has more than 100M downloads and enables users to surf the Web anonymously and without fear of being infected by spyware. If you think there's no way your phone could be infected with scammy spyware, listen to this: You can get malware by just inadvertently clicking on some kind of infected site. But if you download this app, the company says you're protected.
Read more from GalTime:
10 FREE Ways To Speed Up Your PC
Customer Service Online: How to Get Results
The Drought: Tips for Beating Rising Food Costs