Founder of Running Gear Company: It's All About Balance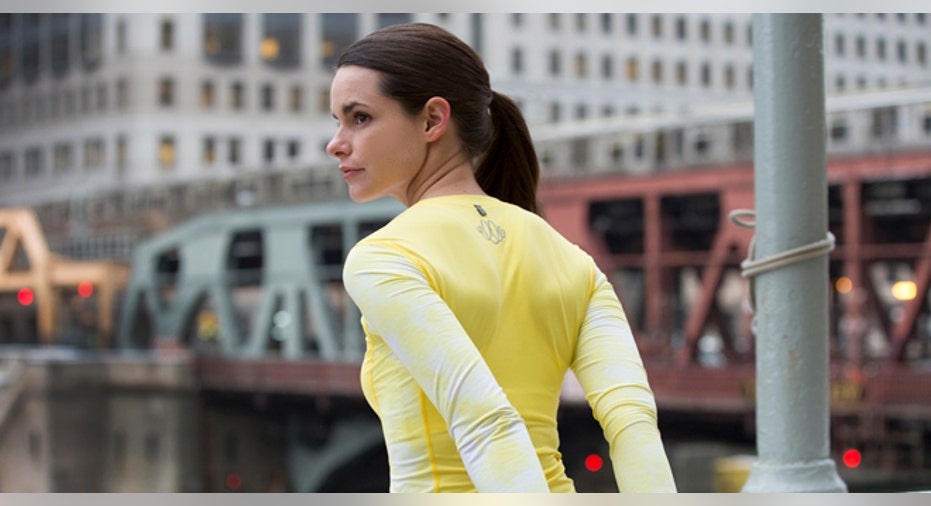 Small Business Spotlight: Swirlgear
Who: Lacie Whyte, @Swirlgear1
What: Stylish running apparel for women
When: 2007
Where: Chicago, Illinois
How: With a background in executive recruiting, Swirlgear founder Lacie Whyte did plenty of research before launching her own running apparel company.
"I wanted to make sure there was a proof of concept for a boutique running line. I'm a runner myself, and I recognized a need for something different, that was cut better and longer in better colors, so I researched manufacturers and designed a line," says Whyte.
"I took my samples to market, and they ended up in about 30 boutiques nationally," says Whyte.
At this point, she says she "wanted to take it to the next level," by taking on partners and investments. A shaky economy put this plan on hold, but Whyte  found the "right fit" in late 2010, and went back to work on a new line, which was re-launched  February 1.
Biggest challenge: "In our market, I'm going against giants like Nike, Asics and Adidas," says Whyte. "While I don't look at it that way, retailers are taking a chance on a small brand, which takes confidence."
One moment in time:  Whyte is amazed by the way word has spread about Swirlgear. "Word of mouth has taken off for us … People who don't know us have seen the line, seen my previous line, and are getting the word out for us."
Best business advice: Whyte believes in never accepting no for an answer. "Keep driving and keep pushing … Always be kind and polite, and those people will come back to help you down the road. They'll come around if you don't give up."
Most influential book: "Malcoln Gladwell's 'Outliers' book had so many interesting facts about pushing yourself to that next level, and the amount of hours that need to go in to achieve success. You can't be an expert without putting in 10,000 hours. I'm a big believer in hard work paying off."
Quote from the owner: "My daughter is 9, and I have flexibility … I'm always taking calls at 8 in the morning or at 7 at night, but I have the flexibility to pick her up at school and be at her events. I can chase my dream and career, while still having a great balance."
We're highlighting small businesses from around the country as nominated by you, our readers. If your favorite small business is using Twitter to communicate with customers, let us know about it @fbsmallbiz with the hashtag #mysbc, and it may be featured as an upcoming Small Business Spotlight.