Former Pro-Cyclist Opens up Top-Selling Hobby Shop on eBay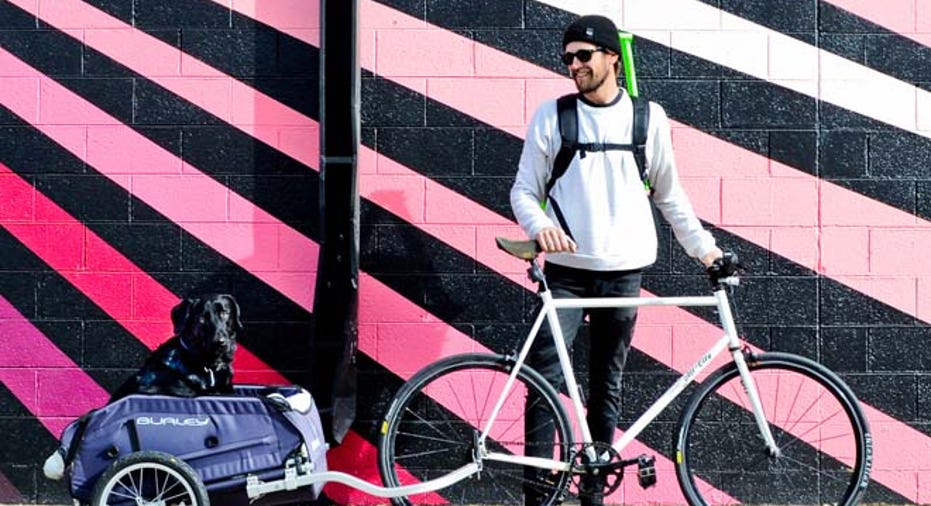 Small Business Spotlight: The Pro's Closet, @TheProsCloset
Who: Nick Martin, The Pro's Closet founder and CEO
What: The "largest used cycling store on eBay," according to the online sales platform.
"We're kind of a creative inventory solutions company," The Pro's Closet CEO Nick Martin says. "Where you can expect the same service you'd get at your local bike store."
(According to eBay, there are over 3,000 small businesses selling bike accessories through the ecommerce site in the U.S. alone.)
When: 2006
Where: Boulder, CO
How: Martin, a self-described minimalist by nature, was racing mountain bikes professionally, living out of a van in a friend's front yard, getting lots of sponsored products and "living the dream."
Then, he came up with a new way to pay the bills.
"[Cycling] is a gear-based hobby," Martin explains. "So [riders] fund their habit by selling things they no longer use."
Martin started out selling only things he and his teammates no longer needed, and gradually began working with individuals and overstocked manufacturers. Their next goal is to roll in a trade-in program, to help mom-and-pop shops in Colorado, before expanding nationally.
Already, with the help of PayPal, which Martin credits with enabling The Pro's Closet to reach customers overseas, he says the company brings in $5 million each year in sales and processes about 250 orders per day. While he still sees the company as operating on a small scale, he says international sales have helped set them apart from competitors. (Forty percent of The Pro's Closet sales are international.)
What started as a way to fund a career, today has turned into a full-blown business.  According to Martin, thanks to the "tight-knit" nature of the cycling industry, "we never spent a dollar on advertising, it's all been organic."
For Martin, launching through eBay (NASDAQ:EBAY) was only natural. "The greenest way to shop is to buy something that already exists," he explains. Whether it's scissors, light fixtures or ladders, The Pro's Closet sources all of their stuff on the ecommerce site. And as for him, "every day I get rid of one thing."
Biggest challenge: As the company continues to grow its operations, Martin says the biggest hurdle is always security. He says installing a solid virtual payment processor in front of your shop is the most important step to preventing fraud.
"We couldn't have grown our store if we had fraud or security [concerns] always in the back of our minds," he says.
Best advice: "Consumers are changing," he explains. As more people become comfortable shopping online, retailers need to also become comfortable with selling in a virtual setting.
"As a business, we have to evolve with our customers … by being open to selling online."