Former NYC Regulator: Uber a 'Silicon Valley Cartel' in Hostile Takeover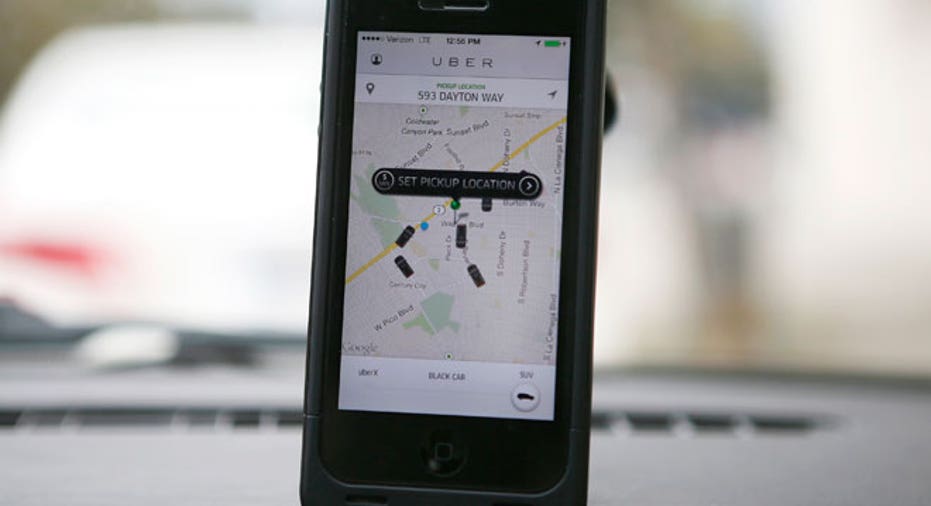 Silicon Valley's latest class of transportation disruptors, which is led by Uber and Lyft, can be described in a myriad of ways, but the word "cartel" isn't the first thing that comes to many people's minds. But that's the term leaders in the industry that the rideshare companies are disrupting are using.
Matthew Daus, partner and chair of law firm Windels Marx and former commissioner of the Taxi and Limousine Commission, say the transportation network companies are operating like a gang.
"Hundreds of millions are being spent by a Silicon Valley cartel in this hostile takeover," Daus says. "Uber will not penetrate and hurt this market. The inconvenient truth for Uber is that they say they are a tech company. But in New York City, they are operating as a transportation company."
Daus says Uber, Lyft and Halo are moving too quickly with their entrance into many major markets, and need to slow down and comply with regulators the same way they are required to operate.
Uber, which has raised more than $1 billion and is now valued at more than $18 billion, is using its monetary power to invade highly-regulated marketplaces and using its ample cash supplies to sway local lawmakers to allow them to remain in operation, Daus claims.
Uber's head of communications, Americas, Lane Kasselman told FOXBusiness.com by email that the company is not focused on criticisms from the city's transportation establishment. Lyft had not responded to request for comment at press time.
"Rather than rely on big taxi's empty rhetoric, let's focus on the facts: Uber does more trips to Brooklyn, Queens, Harlem and the Bronx than yellow taxis. Period. We connect New Yorkers to the safest and most reliable ride -- including yellow taxis through our uberT option -- and will continue to do exactly that," Kasselman wrote.
Daus was part of a panel at an event sponsored by Crain's New York called "The Business of Taxis: Innovating an Industry," held Wednesday at the John Jay College of Criminal Justice.  He was joined by others in the industry including Cira Angeles, spokesperson for the Livery base Owners Association in New York City, Evgeny Freidman, chief executive at Taxi Club Management, Patrick Lashinsky, CEO of Taxi Magic and Yamandou Alexander, CEO of GoGreenRide.
"The media and politicians need to wake up," Daus says. "They will pay the price politically in a few years; deregulation has never worked anywhere in the world."
While Uber is currently operating in New York City, Lyft's operation is currently pending in the city, as the TLC has to test its app and approve the contracts it is signing with dispatchers and tracking companies.
The question at hand is whether or not the transportation establishment in Gotham has innovated enough. Some panelists felt former Mayor Michael Bloomberg was too pushy with the wrong types of modernization, including the Taxi of Tomorrow, which featured USB chargers and "germ fighting seats."
The new school of transportation innovators isn't following the rules, Angeles argues. She alleges regulators make the taxi industry jump through more hoops to implement technology upgrades than what Uber faces—creating an uneven playing field.
"We don't disagree with technology or innovating our industry," she says. "We disagree with someone who does not follow the rules. In order for us to make a change, we have to look at the numbers and the economic impact, and remain mindful of other peoples' businesses."
Fare prices were also a hot topic at Wednesday's event, as Uber has been able to scale back on pricing for consumers, but also uses surge pricing during times of high demand, jacking up rates.  The New York Attorney General agreed to cap Uber's surge pricing during "abnormal disruptions of the market" like city emergencies.
"We are dealing in a regulated versus unregulated environment," Lashinsky says, calling Uber's claims to being cheaper than taxis and black cars the "blue plate special."
"It's like saying, 'you can come in and have this dinner for $7—but if you come in at the regular time, it's $45. They don't have to fulfill rules and regulations."
Freidman, for one, thinks New Yorkers are on the industry's side—regardless of Uber's on-demand app features and discounted pricing. He operates close to 1,000 medallion cars in the city.
"Uber is not a competitor of ours, it's a technology company," he says. "The $1 billion they raised will not go toward [research and development]. The one thing they don't have is critical mass. The yellow branding we have, we haven't spent $1 on."
New tech transportation companies are also missing the established relationships with New Yorkers, the way big players in the industry do, Angeles says.
"What we all have in our industry, and you see this with the yellow cabs too, these are second, third, and fourth generation people who have been doing this for years," she says. "Our base has the community, and a relationship with the elders."