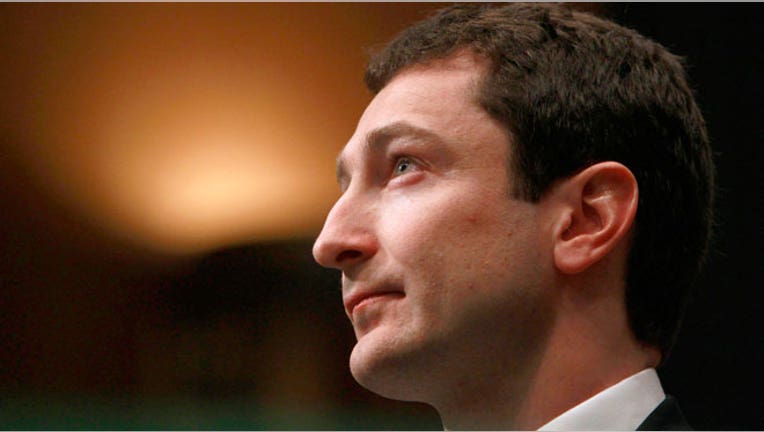 Former Goldman Sachs (NYSE:GS) vice president Fabrice Tourre, author of perhaps the most infamous e-mail in the history of Wall Street, heads to trial today in a case heavily loaded in symbolism for those who believe law enforcement has gone too easy on bankers in the wake of the financial crisis.
Tourre faces civil fraud charges filed by the Securities and Exchange Commission alleging that Tourre was the key player at Goldman in a scheme to create an investment product that was doomed to fail from the outset, and then lying to attract investors into the scheme.
Jury selection was scheduled to begin today in federal court in Manhattan.
"The SEC's image has been tarnished in the past few years. They've been seen as not particularly hard on Wall Street, especially when it comes to the financial crisis. So it's important to them to win this case," said white collar attorney David Marder, a former assistant director of the SEC's Boston office.
Specifically, the SEC claims that in 2007 Tourre, then a 28-year-old bond trader with Goldman, worked with hedge fund guru John Paulson to create an investment product called Abacus 2007 loaded with mortgage-backed securities that both Tourre and Paulson expected to go bad. Indeed, part of Goldman's deal with Paulson allowed the fund manager to not only pick the securities packaged into Abacus, but also to make side bets that Abacus would eventually tank.
"Tourre structured the transaction, prepared the marketing materials, and communicated directly with investors," the SEC said in a statement at the time Tourre was charged.
Tourre, according to the SEC, was aware Paulson had bet against – 'shorted' in Wall Street parlance – the very securities Paulson himself had picked. Tourre then allegedly convinced investors and others drawn into the deal that Paulson & Co. had invested about $200 million in Abacus, suggesting that Paulson & Co. had a big stake in the success of Abacus. But that wasn't the case, the SEC claims.
In reality, Paulson's and investors' interests were "sharply conflicting," the SEC said. Losses to investors in the Abacus deal rose to more than $1 billion, according to the SEC.
Goldman was also charged with defrauding investors and settled in 2010 by agreeing to pay a then-record $550 million penalty and promising to reform their business practices.
A Car Engine Lined With Explosives
Paulson famously made billions of dollars for his hedge fund betting that the U.S. housing market would collapse and take with it most of the mortgage-backed securities whose values depended on the bubble.
Tourre, a French citizen working in New York in 2007, might have slipped under the radar as prosecutors and the media focused on fraud charges filed against the venerable Goldman. But Tourre allegedly expressed his personal skepticism for the deals he orchestrated – and the U.S. housing market in general – in a now-notorious e-mail sent to a friend and obtained by the SEC.
"More and more leverage in the system, The whole building is about to collapse anytime now...Only potential survivor, the fabulous Fab[rice Tourre] ... standing in the middle of all these complex, highly leveraged, exotic trades he created without necessarily understanding all of the implications of those monstruosities!!!" Tourre allegedly wrote.
A media star was born and 'Fabulous' Fab Tourre instantly became the face of greedy, cynical bankers among those who blamed Wall Street for instigating the financial crisis.
Marder said the Tourre case has struck a chord among the public and become something of a litmus test for the SEC because so few other individual bankers have faced trials for their actions leading up to the crisis.
"These cases are very difficult to prove," the attorney said.
In most cases involving mortgage-backed securities that imploded, sophisticated products were sold to sophisticated investors and the deals went bad, Marder explained. In contrast, he likened Tourre's case to a car dealer who sells a car with an engine lined with explosives and then travels to Las Vegas to bet the car will explode.
"Where you go off the rails is a case like this," Marder said. "The SEC has alleged egregious conduct and they have e-mails allegedly confirming that conduct."