Former GM CEO Urges U.S. Treasury to Sell Stake in Automaker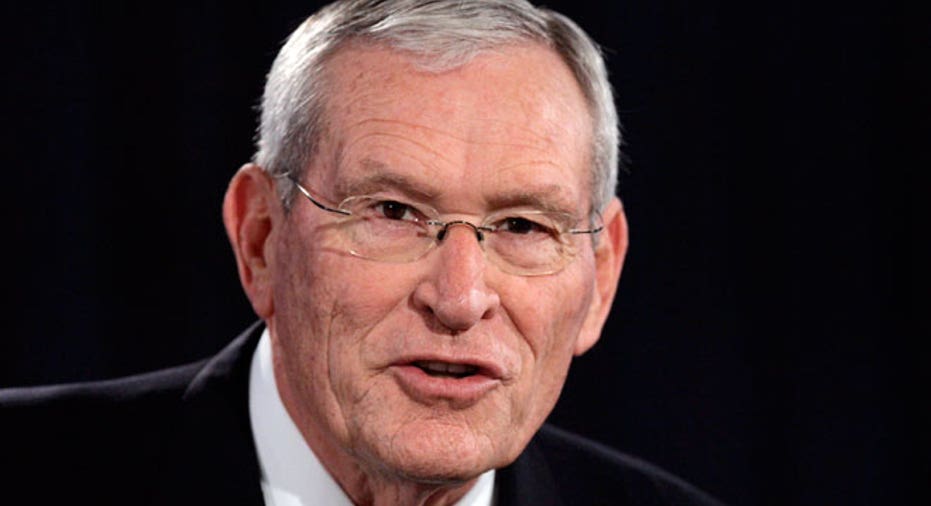 The U.S. government should sell all of its stake in General Motors Co (NYSE:GM) as quickly as possible, former GM chairman and chief executive Ed Whitacre said on Thursday.
In an opinion piece published in the Wall Street Journal, Whitacre called the Treasury Department's holding a "distraction" for the company, which exited U.S.-funded bankruptcy protection more than three years ago.
The Treasury now owns about 26.5 percent of GM's shares.
Unless the U.S. government sells all it remaining share, the automaker will never be able to shake its "Government Motors" moniker, Whitacre wrote.
"That label, as competitors and GM employees are keenly aware, is code for one thing: 'GM is a failure'," Whitacre wrote. "And while GM might have been a failure three years ago, it's not today."
GM's $50 billion bailout was funded through the Troubled Asset Relief Program, which imposes rules about how the money can be used. As a result, GM spends too much time discussing executive compensation, hiring and management with Washington officials, said Whitacre. This prevents the automaker from being "a master of its own destiny."
Until GM's initial public offering in November 2010, Treasury owned about 61 percent of GM's common shares, or 912 million shares. In the run up to the IPO, Whitacre wanted the U.S. government to sell its entire investment. If the stock sale fell short, GM would cover the difference in cash, Whitacre said.
"I thought that parting ways in one clean sweep would send a strong signal to Wall Street and the world that GM was back," he wrote.
But no one with the power to decide agreed, he wrote.
"I heard a raft of excuses, mostly from bankers, but the bottom line was this: An offering of that size had never been attempted before, so nobody wanted to try," said Whitacre.
Whitacre was named chairman of the GM board of directors soon after the 2009 bankruptcy and took on the CEO role late that year. He resigned as CEO in September 2010 and as chairman at the end of that year.
GM debuted on the New York Stock Exchange at $33 a share, but concerns over the global economy, its pension obligation and management have hurt the share price since then. Almost two years after its IPO, GM's shares are trading at a little more than $24 and the U.S. government still owns about half a billion shares in GM. The Treasury stands to lose roughly $15 billion if it sells its GM stake now.
Whitacre has written a book about his time at GM, and as Chairman and CEO at AT&T (NYSE:T), called "American Turnaround: Reinventing AT&T and GM and the Way We Do Business in the USA."
(Reporting By Deepa Seetharaman; Editing by Alden Bentley)