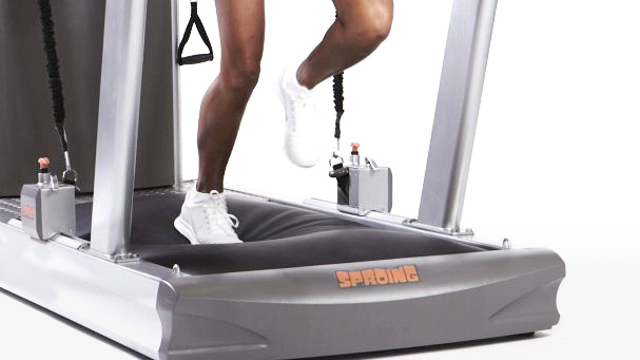 After stepping down as CEO of Bally Total Fitness, Paul Toback hit the ground running with a new fitness-related idea.
In a Conference Room interview with FBN's Jeff Flock, Toback says he perceived a big gap in the fitness industry.
"I think it's what they really try to teach you in school, which is look for the open white space. We knew that the treadmill burned a lot of calories but hurt you, and that the elliptical was soft but didn't burn a lot of calories," says Toback.
The end result? The "Sproing," which Toback describes as an air surface designed to help runners maintain natural running form – without the impact of running on pavement or on a treadmill.
"It's basically an inflated flat air bladder. It's 50% less impact than the softest treadmill in the industry and two-thirds less impact than walking outside," says Toback. He says the name Sproing is intended to provide a sense of fun; it can also be used as a verb, as in "sproinging."
"We basically tried to invent a better mousetrap," says Toback.
Now, Toback is getting back to his Bally Total Fitness roots, opening fitness centers centered around Sproing machines.
"[F]rom a business standpoint, we looked at it and said we're really fitness operators. And so we figured, why just sell them to other operators when we could run our own clubs," says Toback. The first Sproing Sport club is located in Chicago, Illinois.